Travelling with family or friends is awesome especially when travelling with Mayday Travel but travelling solo can also be liberating and even exhilarating. You don't have to do activities you don't want to because that's what everyone else wants to do.
If you are a tech enthusiast, it might not be easy to drag your travel partner or partners along to the attractions you are really interested in. We hope you take that solo trip soon and check out these attractions in London that are perfect for tech lovers like you.
Nerd Nite London
Nerd Nite London is exactly what its name implies – an event for nerds to meet up. The Nerd Nites hold in over ninety countries across the globe, including London. It is held on a monthly basis and is a great opportunity for tech geeks to relax and have a drink while talking about all things technology. You'll get to listen to speakers give talks on fun and informative topics across various disciplines.
You might want to check their London-based website for information on the date for their next meet-up and plan your trip around that. The doors would usually open at 6:30 pm and you'll have to pay £6.00 to £7.50 to gain entry.
Eccleston Square Hotel
London's Eccleston Square Hotel ranks as one of the world's most high-tech hotels. If you are out for spoiling yourself with luxury and comfort in London while enjoying a high-tech hotel service, we doubt you'll find a hotel better than this one. Almost everything in the rooms is controlled by touch pads, including the lighting, room temperature, and curtains.
The see-through glass door and walls of the bathroom frost over at the push of a button so you can have some privacy when you need it, the premium massage bed will help soothe your sore muscles, and the marble bathroom has a steam-proof mirror with a built-in TV screen synced to the 3D TV in the room. You might think this has to be all, but this luxury boutique hotel in Eccleston Square has a whole lot more to offer for tech enthusiasts and anyone else really.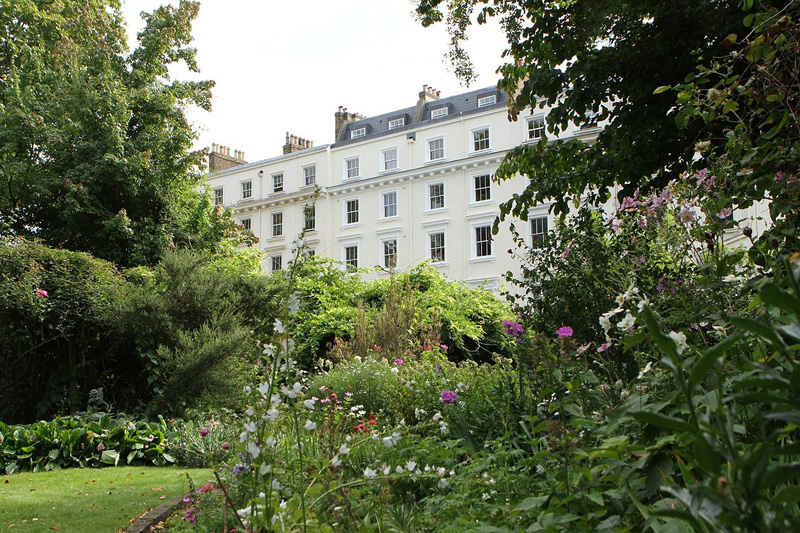 Bletchley Park
Bletchley Park is the cradle of modern I.T and during the Second World War, it was the focal point for Britain's code-breakers. If you are interested in a bit of history, Bletchley Park holds a good number of artefacts from the 20th century. With its hands-on educational programme, you will get to learn valuable lessons on the commitments of those who were responsible for the successful outcome of the war.
In addition to being a historical site, Bletchley Park is home to some of the most promising tech start-ups and comprises an innovation centre to assist with the development of knowledge-based businesses. You should book ahead if you are going to visit Bletchley Park as you would have to pay more if you pay only when you get to the park.