See stunning Galapagos wildlife and scenery with Pura Aventura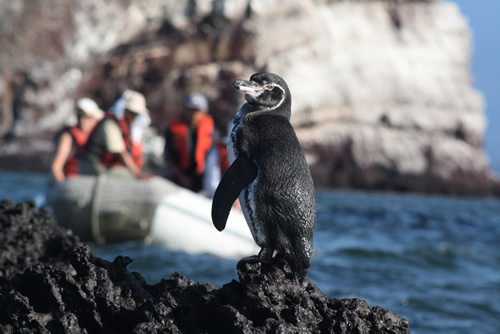 The Galapagos Islands are one of those destinations guaranteed to make for an unforgettable holiday.
With Galapagos travel packages, you can take in a diverse range of flora and fauna that are unique in their ability to demonstrate the various stages of evolutionary development.
The Galapagos Islands – which represent one of the best-preserved tropical archipelagos in the world – can be found 1,000 km off the Ecuadorian coast around the equatorial line, making for a favourable climate for most of the year, as well as some spectacular scenery.
One of the best ways to explore this unique destination is via a cruise from Pura Aventura. We've handpicked the best providers and itineraries for a memorable getaway to this remote part of the world and can help you have the perfect holiday experience.
All about visiting the Galapagos Islands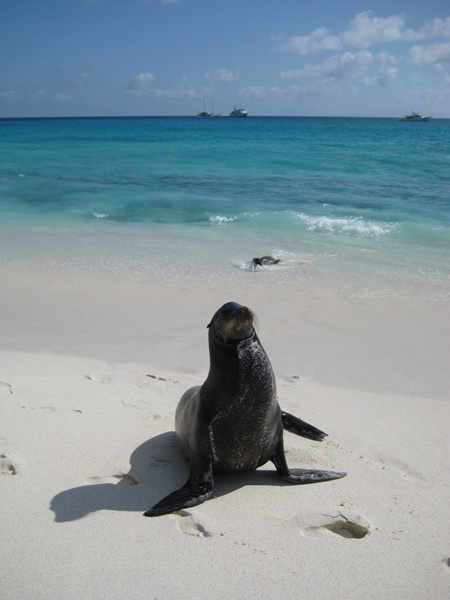 Around 120 islands make up the Galapagos archipelago, with the largest being Isabela, Santa Cruz, San Cristobal, Fernandina and Santiago.
Galapagos cruises are a great way to see the very best spots across the islands – each area offers a slightly different experience and you should make the most of your holiday by taking in as many highlights as possible.
You can choose from cruises lasting anywhere between three and 14 nights, although it is recommended that you give yourself at least seven days to truly make the most of your time in the Galapagos Islands.
When exploring the destination, you will be able to get surprisingly close to the local wildlife, which is amazingly unwary of human visitors.
Just a few of the creatures you can see include giant tortoises, sea lions, blue-footed boobies, sea turtles and many more besides.
You will be able to spot countless types of fish and other sea inhabitants from the deck of your cruise ship, while onshore excursions will offer the opportunity to see the various other species unique to this part of the world.
Other activities that will be available depending on where you visit include kayaking, snorkelling, swimming and scuba diving.
When you choose a Galapagos wildlife holiday from Pura Aventura, you can be sure that the boat you will travel on is locally and responsibly operated, allowing the Galapagos economy to directly benefit from your stay while minimising any impact on the environment.
And if you like the idea of going on a Galapagos cruise holiday as part of a bigger journey incorporating another destination, we can help you put together an itinerary that lets you combine your visit to the islands with another adventure such as skiing in Chile, following the Inca trail to Machu Picchu or exploring the Amazon region.
Choose the perfect Galapagos holiday with Pura Aventura
Founded in 1999 and based in Brighton, Pura Aventura is fully ATOL-bonded for your peace of mind.
All of our staff have a passion for adventures in Latin America and Spain, and our selection of handmade and handpicked itineraries reflects our deep expertise and our drive to create active holidays that you can take in comfort.
We know that when you book the getaway of a lifetime you will want to make the most of every single second, which is why all of our accommodation and activities are carefully chosen with your interests and enjoyment in mind.
For more information on our Galapagos cruises, just call us on 0845 22 55 058 or +44 1273 676712 if you're ringing from outside the UK, or you can request a brochure through our website.
---