Top places to discover Goa's wildlife
Sunday, 10 June 2012 12:20 PM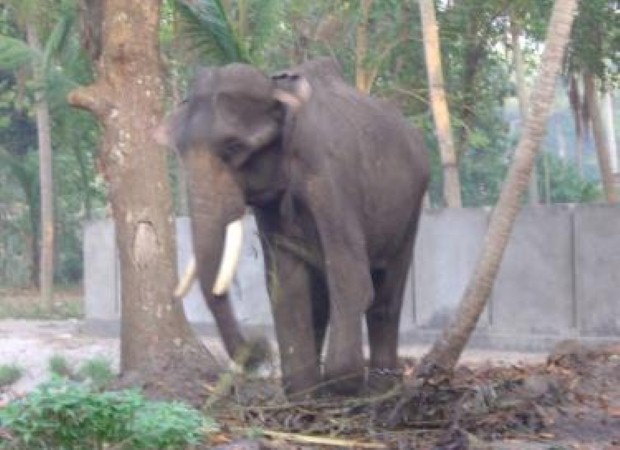 ---
Goa to many people means beautiful palm-fringed beaches, a relaxing atmosphere and lush surroundings. However, it isn't just a great place to chill out by the sea, as the area is ideal if you're an animal lover. Check out our pick of the top wildlife spots in Goa.
Bhagvan Mahavir Wildlife Sanctuary
Every year, more than two million people head to India's luxury holiday spot, where they can soak up the sunshine and have a cool, refreshing dip in the sea. However, did you know this region, situated on the western coastline, is also one of the best places to get close to India's wildlife?
Head to Bhagvan Mahavir Wildlife Sanctuary for an introduction to the country's indigenous animals. This 240 sq km of forest boasts a variety of flora and fauna, so you'll be able to take a look at brightly-coloured tropical flowers as well as hear monkeys swinging through the trees. This is also a great place for twitchers to go, as there is a huge selection of birds to see here, including the drongo and barbet.
You may even spot wild animals such as leopards and tigers prowling through the thick forest foliage. Asian elephants might also be seen here, as well as deer and squirrels, so make sure you have your camera handy – these are not pictures you want to miss!
Cotiago Wildlife Sanctuary
The Cotiago Wildlife Sanctuary is spread over an area of 105 sq km, making it the second biggest natural reserve in Goa. Come here and you'll find it filled with dense vegetation, making it a perfect location for animals looking to camouflage themselves high in the trees, underneath leaves and in thick bushes.
You'll definitely have to keep your eyes peeled for any movement when you come and listen for rustling in the leaves. Holidaymakers who love the idea of making their own adventures will enjoy exploring as you can hike on marked trails at your own pace. It is hardly surprising then that you aren't expected to bump into the likes of leopards or wild cats, but you have a good chance of seeing Goa's smaller residents, from frogs to insects, especially from the various watch towers and near waterholes. You won't fail to hear the loud laughter of monkeys high in the trees, while you should also be on the look for snakes slithering on the ground.
Dr Salim Ali Bird Sanctuary
This one is, rather tellingly, for bird enthusiasts. If the luxury item you're planning to pack for your holiday to Goa, India, is a pair of binoculars, this is the place to go. This island is the only bird reserve in Goa and you will spot a range of migratory and local species when you make the journey to the isle of Chorao.
The reserve is covered in mangrove swamps and the sanctuary covers an area of 1.8 sq km. The air will be filled with the tweeting of birds and you will, no doubt, spend your time staring at the sky and high in the trees to spot something unusual. Be warned, you may end the day with a mild neck ache but to see the likes of pintail ducks, mallards and storks it will definitely be worth it!