Gap years in North America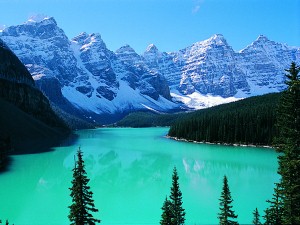 Whatever your interests and passions, with a gap year in North America you are sure to be able to enjoy doing something you love every day of your visit.
Real Gap Experience believes that everyone needs to go on at least one American adventure, and by taking a year out in the USA or Canada, you can do just that.
From sprawling metropolises packed with culture and bustling nightlife, to awe-inspiring terrains that look as though they have been untouched by mankind, the continent could not be more varied.
This is an ideal package if you are planning to travel with a group of friends as there is sure to be something on the break to appeal to everyone.
Meanwhile, if you are preparing to jet off alone on your gap year experience then North America is also a good option, as the lack of language barrier may well make it easier for you to meet people and make new friends.
So, to get an idea of the many attractions of a North American gap year, read on.
Earn your stars and stripes by visiting the US
Real Gap Experience knows that when many people think about taking a gap year in America, the US is likely to be their first port of call.
We have all grown up watching the country on the big screen at the movies, listening to the music of the world-famous musicians who call it home and even eating at restaurants and shopping at stores that originated over there.
However, nothing prepares you for quite how vast the United States is, or how varied its states.
You could experience it all by taking a whistle-stop tour to many of the most famous places, including Chicago, San Francisco, Las Vegas, the Grand Canyon and Yosemite National Park.
Alternatively, you may wish to settle in one area and really get to know it, which you could do through volunteer work such as by helping out on a ranch, at a wildlife sanctuary or a kids' summer camp.
There is both paid and unpaid work available and because the US caters for a range of budgets, you do not have to let your wallet dictate what you see and do.
Head north of the border for a gap year in Canada
Of course, it's all very well visiting the US during your time in America, but with so much to see and do there it would be a mistake not to head north of the border as well.
A gap year in Canada has so much to offer and spending time in this beautiful country is sure to be an experience you cherish forever.
This is the second-largest country in the world and for every vast expanse of breathtaking countryside there is for you to explore there is also a vibrant city to visit.
And although the temperatures here are famously cold, Canadians are just as keen on outdoor pursuits and adventure as you are, so if this is something that appeals to you, then you will certainly not leave disappointed.
You can go skiing or hiking – with the Niagara Falls certain to be one landmark you want to visit – while wildlife enthusiasts will be kept busy spotting bears, moose, whales and even polar bears.
To start planning your American adventure, visit Real Gap Experience today.

---