Cambodia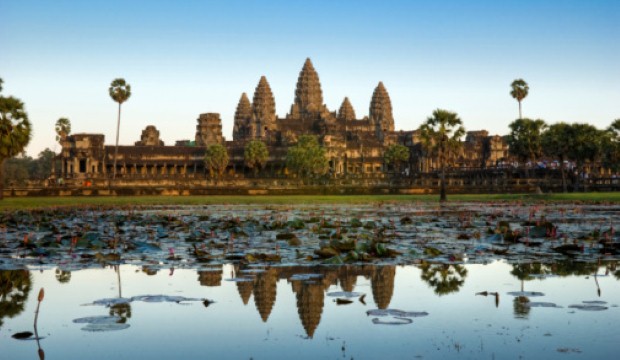 ---
Having emerged from years of civil unrest, Cambodia is fast making its name as a fascinating and memorable holiday destination.
Cambodia's tumultuous history still lingers like a dark shadow; the "killing fields" – sites where thousands of murdered Cambodians are buried during the reign of the Kymer Rouge – still a heartbreaking blot on the nation's landscape and psyche.
There is so much more to Cambodia than its violent modern history however; the magic lies with their ancestors during the Angkor period – from the 9th to the 15th centuries. Holidaymakers flock to Siem Reap to explore what is considered the eighth wonder of the world – the Angkor Wat temples.
Shrouded by the surrounding jungle, these fascinating and mysterious temples are one of the most visited archaeological sites on the planet. Ta Phrom is just as fascinating, however, and far less crowded. Watching the sun set over the temples is a 'must-do' for holidaymakers.
As a result Siem Riep is becoming more and more developed, but it still retains its character and charm. The capital – Phnom Penh – once considered the 'Pearl of Asia' but suffered during revolution, is a an assault on the senses and ideal for those who want to get lost in a sea of market stalls and winding backstreets.
Cambodia also boasts stunning natural scenery. Bamboo Island, in Sihanoukville, Lake Tonlé Sap and Bokor National park are some of the highlights.
Cambodia Essential information
Capital: Phnom Penh
Major cities: Kampong Cham, Banlung, Angkor and Siem Reap
Places of interest: Angkor Wat, Ta Prohm, Prasat Preah Vihear, Sihanoukville and Battambang
Time Zone: GMT +7
Language: Khmer (official). To learn the basics of Khmer visit www.ilearnkhmer.com
Currency: Cambodian riel (KHR). For up-to-date exchange rates see www.xe.com/ucc
International dial code: +855
British Embassy: visit the website for more information