When you have a team of children who have worked hard all year to improve their skills at a particular sport, it can be good to take them on a trip which reflects their active interests.
Here at STS Travel, we offer school sports tours to suit a range of different preferences when it comes to the sport on offer.
You can take your team away for a football break, or choose from one of our destinations that is great for rugby. Basketball, hockey and netball are other popular choices, while a trip for those keen on tennis, golf or swimming can also be arranged at certain European destinations.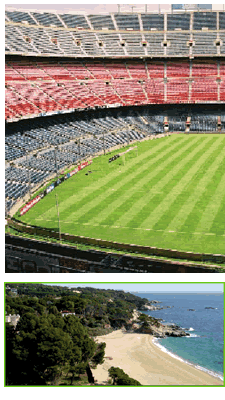 Spain – the perfect choice for a sports tour
If you are looking for a destination that can offer a wide range of sporting activities, then Spain is the ideal choice.
Booking one of STS Travel's school sports tours to Spain is an excellent way to get your students out and about and enjoying team sports.
We offer two main resorts for those on sports tours in Spain – Calella and Platja d'Aro. Calella is a good choice if you are after a hockey or rugby school sports tour. The resort has excellent facilities to cater to both of these activities and is just 50km from Barcelona, providing plenty of places to visit when you are not on the pitch. Alternatively, the Platja d'Aro resort is recommended for those seeking a football or netball school sports tour. We have been visiting this location with groups for many years and as such, have an excellent reputation both with the resort itself and many of the local schools and sports clubs. STS Travel will arrange fixtures for you during your stay, so you will be able to watch all the hard work in training pay off as your pupils take to the field or court.
What else can you do on school sports tours to Spain?
Although playing sports is lots of fun, here at STS Travel we want to make sure that you see some of the country you are visiting too.
Trips to both of these destinations include a visit to the Nou Camp Stadium – home to Barcelona Football Club – with a behind-the-scenes tour for all of our groups.
Our itineraries generally include time for one or two training sessions, as well as two or three matches against both local sides and other British teams. We also allow time during your stay for you and your students to take advantage of some of the wonderful beaches and lovely weather found on the Costa Brava.
---