Alfresco dining in Sydney
Thursday, 5 December 2013 2:39 PM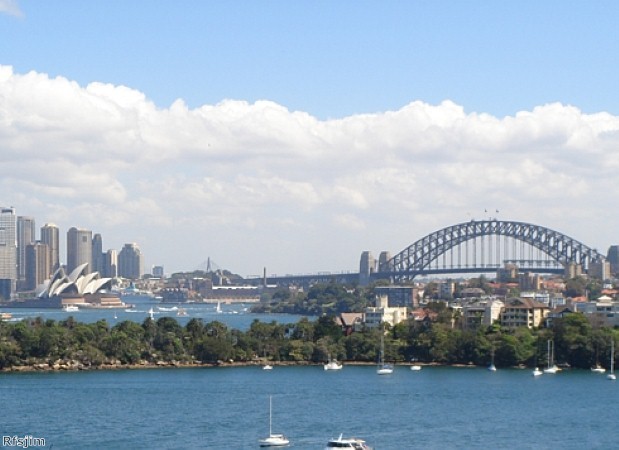 ---
Some places seem to be made for alfresco dining, and Sydney is certainly one of them. This iconic destination is famous for having some of the best views in the world, with the spectacular harbour, of course, particularly standing out.
Across the city, you'll find charming restaurants and cafes that strive to make the most of this fabulous scenery with wonderful alfresco dining options. These range from the ultra luxurious to the relaxed and casual, meaning there's somewhere to suit almost every mood.
Below, you will find a selection of some of the best alfresco dining establishments in the city. And if you want to ensure you enjoy a little luxury and dine in style throughout your holiday, it's well worth visiting Australia on a cruise – it's easy to find Celebrity cruise deals to make sure you get the best price for the journey of a lifetime.
The Boathouse
Our first suggestion is the Boathouse, which is on Palm Beach. Serving up modern Australian cuisine, this venue aims to bring back the classic seaside dining experience, offering a breakfast and lunch menu packed full of tempting seafood dishes, cheese plates and burgers.
This is the place to come if you're keen to dine in style with amazing views out across the South Pacific. In fact, there is not one but three alfresco dining options here, including a picnic-style experience on the front lawn, picnic tables on the pier and a seat on the verandah overlooking the water.
It's also worth bearing in mind that this charming cafe is a deli as well, with a store at the front selling delicious coffee, homemade ice cream, tempting cheeses and much more. So, if you fancy picking up a selection of snacks and creating your own alfresco dining experience, it's easy to do so.
Catalina
Over on Rose Bay you'll find Catalina, a wonderful restaurant with a host of awards to its name, including the 2013 Restaurant of the Year accolade from Sydney Metropolitan. Its outdoor area offers spectacular views across Sydney Harbour, making its location just as impressive as its food.
While enjoying the vistas across this iconic scenery, you can choose from a wide range of delights on a menu inspired by classic French, Spanish, Italian and Mediterranean cooking. What's more, alongside the a la carte menu, there is also an additional sushi and sashimi menu that's available from Wednesdays to Sundays.
Indeed, thanks in part to its waterside location, Catalina serves up some absolutely fantastic seafood – and so if this kind of cuisine is a favourite of yours, it's well worth timing your visit to coincide with when it's available.
Cafe Sydney
Our final suggestion is Cafe Sydney, which is another establishment that offers excellent views of Sydney Harbour. This one has an elevated position thanks to its location on top of Customs House, with its outdoor terrace offering a relaxed atmosphere in endlessly impressive surroundings.
The food here is phenomenal. Indeed, it serves up some irresistible cocktails – including a few designed for rounding off your meal – as well as an excellent menu of tempting seafood dishes. These include crab, Sydney rock oysters and house smoked ocean trout.
Cafe Sydney is also a great place for anyone with a sweet tooth, serving up treats like warm lemon pudding with creme fraiche and raspberry ice cream, and double chocolate slice with candied orange, orange sorbet and creme fraiche.