A guide to Hong Kong's top events
Tuesday, 26 June 2012 8:44 AM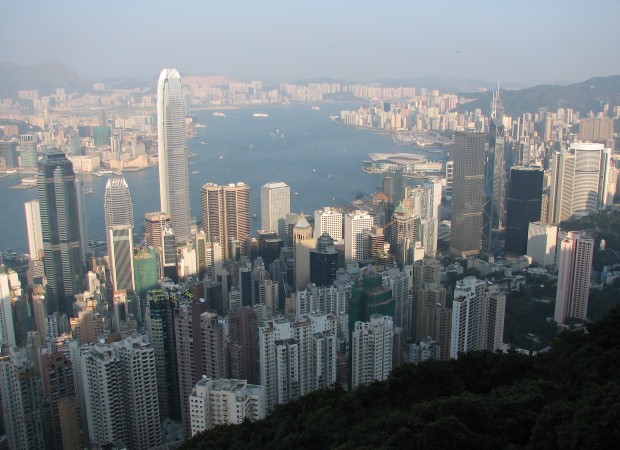 ---
Visiting Hong Kong is a once in a lifetime experience, with the city being one of the most colourful and vibrant holiday destinations in the world, offering top attractions, excellent food and drink, and plenty of things to see and do – not to mention great events.
Anyone considering low cost Hong Kong flights should look ahead to what upcoming events they may want to include on their itinerary, ensuring that they get the most of their trip to this fascinating region.
The Majesty of All Under Heaven exhibition
An excellent place to start is the Hong Kong Museum of History, as there is likely to be an intriguing exhibition on show at any point in the year – making it an almost surefire hit with all families.
One such showcase is The Majesty of All Under Heaven: The Eternal Realm of China's First Emperor Exhibition – an impressive collection of cultural relics and antiques dating back to the Qin Dynasty in 221 to 207 BC.
Commemorating 15 years since the establishment of the Hong Kong Special Administrative Region, this captivating showcase has terracotta warriors and horses, rarely seen bronze objects and lifelike acrobatic figures.
Presented through multimedia programmes, virtual tour technology and advanced audio-visual equipment, this is one event you will not want to miss and it should help you to brush up on your local history knowledge.
New Vision Arts Festival
The biennial New Vision Arts Festival is another option for those who want to immerse themselves in a world of creativity, as it gears up to make its fifth appearance.
Incorporating a collection of top-quality productions from Chinese and international sources, the event is organised by the Leisure and Cultural Services Department.
Highlights of the performances include a concert by Dadawa – a Chinese contemporary musician-singer who won the best fusion album accolade at the 2008 Independent Music Awards in the US – as well as Grand Expectations, a theatre feature with stars from the mainland, Taiwan and Hong Kong.
ArtAlive@Park 2012
Continuing the creative theme, ArtAlive@Park 2012 is a fascinating new art project that aims to bring fresh young talent to the eyes of the public through an array of mediums such as drama, music and architecture.
Works will be displayed in parks across the region and one of the primary purposes of the initiative is to brighten up the city skyline, while providing a colourful and engaging experience for locals and holidaymakers alike.
Hong Kong Squash Open
Hoping to enjoy some sports action while visiting the city? The Hong Kong Squash Open is a must for anyone looking to see some of the world's best talent in this fast and frantic game.
Recognised as a major sports event in Hong Kong, the tournament will see 30 top-ranked male and female players face off for the chance to win this coveted competition, with the final being played in a glass show court.
Hong Kong Wetland Park's Bouncy Wetland
Travelling with children? A great day out is the Hong Kong Wetland Park's Bouncy Wetland, which is held between June and November each year.
The park is an ecotourism attraction that shows the diversity in Hong Kong's flora and fauna around its rivers, lakes, streams and coastline.
However, the Bouncy Wetland exhibition has a special focus on one of the region's most characteristic animals – the mudskipper. Despite being a fish, this creature is known for hopping around on dry land in order to feed or defend its territory.
Visitors will discover how these fascinating amphibious fish survive out of the water for extended periods of time, as well as learn more about their lifecycle through a series of film shows, guided tours and art workshops.
Hong Kong International Literary Festival
If you're more of a bookworm, you may be more inclined to spend some time at the Hong Kong International Literary Festival – a ten-day programme of reading-related events.
Winners of the world's leading literary prizes will be in attendance, including the Nobel Prize, the Pulitzer Prize, Man Booker, the National Book Award, the Commonwealth Writers Prize and many more.
Featuring both established and emerging authors, the event is a fantastic opportunity for you to indulge in your love of literature, while enjoying works in translation, poetry, scriptwriting, fiction and non-fiction.
Whatever your hobbies and interests, there is bound to be an event in Hong Kong that caters to your needs, ensuring your time in the city is both captivating and memorable.