Japan: Tourism looks positive one year on
Friday, 9 March 2012 9:52 AM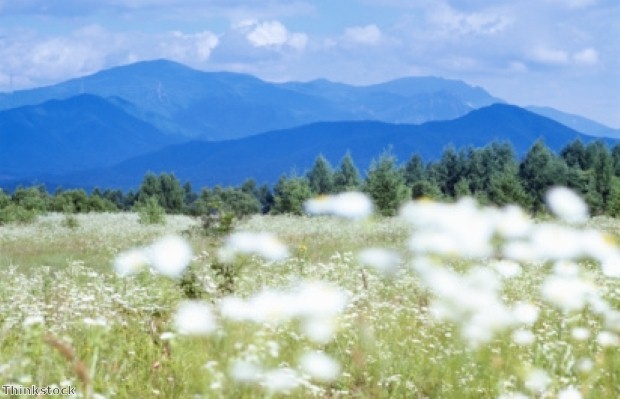 This Sunday marks exactly one year since the devastating earthquake and tsunami disaster that struck Japan, killing around 19,000 people and leaving many more homeless.
Today, Japan is hopeful for the future of its tourism industry, and believes 2012 will be a bumper year for regeneration and growth.
Kylie Clark, Head of PR & Marketing at JNTO's London office, says that at the moment tourism figures paint a very positive picture for the future of the country.
She said: "We are pleased to be able to report that 2012 is off to a good start for Japan's tourism industry, with visitors to Japan in January being just four per cent down on 2011".
"The UK continues to be the fastest recovering European marketing for Japan, with UK arrivals six per cent down in December and just five per cent down in January. We are confident that the April cherry blossom season will see visitors to Japan once again rebound into positive growth," she added.
The beauty of Japan certainly doesn't appear to have dampened in the mind of travellers since the disaster; the country was voted 'best destination' by both Guardian and Wanderlust readers in 2011/12 and Inside Japan Tours are reporting that their small group tours, self guided adventures and tailored experiences have been selling on par with pre-tsunami months of 2011.
James Mundy, InsideJapan Tours PR Manager, explained one of the reasons why Japan has continued to draw in tourists.
He said: "Customers did continue travelling to Japan (albeit in smaller numbers) and were discovering that the cultural experiences were even more special than usual with people going out of their way to welcome foreign guests. As this news was spread by returning travellers and respectable travel journalists, people have been visiting Japan and have discovered its beauty post 3.11."
Even areas affected directly by the earthquake are back open for business and eager to receive visits from tourists.
Matsushima, one of the top tourist destinations in Tohoku and one of the areas affected by the disaster, was quick to re-build after the disaster. By Golden Week in late April, one of Japan's busiest holiday periods, restaurants, hotels and Matsushima's famous temples were back open again.
Although visitors to Matsushima have plummeted around 60 per cent following the earthquake, Mr. Fukui, Secretary-General of the Matsushima Tourist Association, has said: "Matsushima is just as beautiful as it was before the earthquake and we are ready and waiting to welcome visitors".
Visitors are also being encouraged to discover some of Japans less well-known sights in their travels.
On June 25th 2011 Hiraizumi's Buddhist temples were granted UNESCO Cultural World Heritage Site status, but they are still relatively unknown to tourists.
The historic Hiraizumi area in Iwate Prefecture features a cluster of temples and ruins left by the Oshu Fujiwara warrior family that ruled Japan's Tohoku region from the 11th to the 12th centuries.
Kylie Clark commented: "Visiting Hiraizumi means a trip into Japan's charming, rural Tohoku region, so can be combined with the beautiful bay of Matsushima and the onsen hot spring resorts such as Akiu and Nyuto. The delicious sake and food of Tohoku is also a real draw with regional specialties including Iwate's wanko soba noodles and Akita's kiritampo chicken stew."
To mark the one year anniversary on March 11th 2012, the Japan Tourism Agency and Japan National Tourism Organization will be releasing a commemorative logo – a version of the "Japan. Endless Discovery" logo to thank the global community for their support.
Follow us @TravelBite