Rediscover traditional holiday pastimes in Charmouth
Wednesday, 1 February 2012 3:07 PM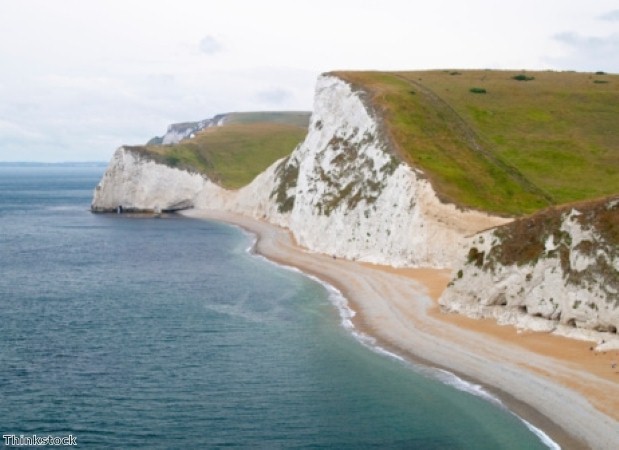 ---
For an amazing seaside break, it's a good idea to head to Dorset. Across the county you'll find coastal villages and towns where you'll be able to have a wonderful getaway, although there is perhaps nowhere quite like Charmouth. Book a cottage in this charming destination and you'll be able to rediscover traditional holiday pastimes.
Situated in west Dorset, Charmouth is one of the gateways to the historic Jurassic Coast – England's first natural World Heritage site – and here you'll be able to look at rocks and fossils that date back many millions of years.
Perhaps one of the quintessential holiday activities is to take a walk along the beach – and this is certainly one of the most popular things to do in Dorset – so in setting off from your rented cottage you'll be able to explore the golden sandy stretch and hunt for the fossilised remains of prehistoric creatures.
To find out more about the Jurassic Coast, be sure to visit the Charmouth Heritage Coast Centre. Here, you'll be able to go on a guided tour led by an expert warden who will give you an insight into local fossils and teach you the best ways to find them.
In addition, the facility has interactive displays, a small cinema and runs events for kids, so a trip here really will offer something for all the family to enjoy.
Given its coastal location, it is perhaps unsurprising Charmouth is the perfect place to relax on the beach for an afternoon. Here, you can soak up the sun and build sandcastles, taking in wonderful sea views as you do so, before diving into the clean water for a refreshing swim.
If you're looking to be a bit more active during your seaside break, it is also possible to enjoy a spot of kitesurfing or surfing when the waves are good.
Kids, young and older ones alike, will enjoy hunting around rockpools in search for marine creatures like crabs.
You'll also discover a number of grassy picnic areas on the beach where you'll be able to tuck into a tasty packed lunch, although there are also several cafes and restaurants lining the seafront in which you can grab a drink and a bite to eat.
However, it is worth bearing in mind that dogs are not allowed on the beach during the summer months, so if you have brought your four-legged friend to your holiday cottage in Dorset, you will likely have to walk him elsewhere.
In fact, it may be a particularly good idea to take your dog for a stroll along the section of the South West Coast Path that runs through Charmouth on the way to the Golden Cap, although of course this is a wonderful activity for those who do not have pets as well.
At 627 ft above sea level, the Golden Cap is the highest point on the southern coast of England, so walking here will truly be a rewarding activity. Situated some 3.3 miles from Charmouth, upon getting to the sandstone peak you will not only be able to take in wonderful panoramic views of the village, but you may even be able to see as far as Dartmoor and the Isle of Portland.
Whatever you decide to get up to, by booking a stay in Charmouth cottages you can be confident of having a wonderful holiday that you will cherish forever.