Known by many as the "cradle of Western civilisation", Greece is one of Europe's most enthralling countries. Not only is there plenty of history and culture to soak up, there are also lots of stunning beaches to spend time relaxing on, islands to explore and deep blue seas in which to swim.
Foodies can enjoy delicious local specialities such as feta cheese, while history buffs can visit the many age-old ruins dotted around the country. And with average temperatures regularly reaching over 35°C in the height of summer, this south-eastern European nation really does have it all. As an all-year-round destination, there's something to keep you occupied here no matter when you visit. In this article, we'll take a look at the best places to visit in Greece depending on the season.
Spring
Athens is a city of many charms and delights, ranging from historic sites such as the hill top Acropolis to more grungy, modern neighbourhoods offering cool bars and hip music joints.
If you head over to Athens in spring, you'll be able to catch one of the leading local football clubs in action as the Greek football season gets into full swing. Owned by shipping magnate Evangelos Marinakis, Olympiacos F.C. play just down the road in Piraeus and frequently host clubs from all across the country for sporting battles.
Spring is also the ideal time to visit for other reasons, too. With temperatures reaching around 19°C in the month of April, it's pleasant without being too hot.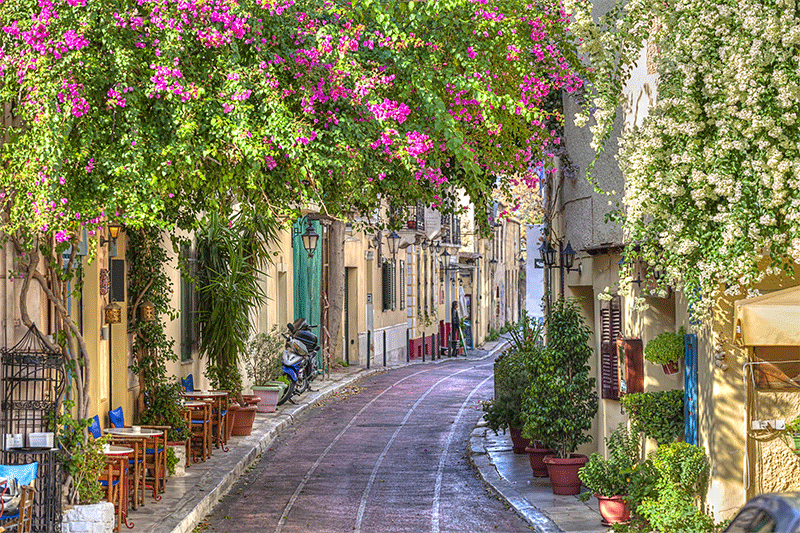 Summer
Anyone who has seen hit Greece-based films such as Mamma Mia! will know full well that there are plenty of beautiful holiday spots in Greece.
Greece truly is a nation of islands and, in many ways, it's difficult to choose between the many options. No matter which island you choose, you'll be able to experience the classic staples of Greek living – such as good food and magical atmospheres.
Whatever island you go for, summer is without a doubt a great time to experience it. Famous islands such as Santorini are known for their popular, gorgeous beaches and the warm blue waters of the Aegean Sea are
just right for swimming, so if you're a beach lover the islands are perfect for you.
If you're looking for somewhere more relaxing and a little less busy, why not opt for a smaller and less well-known island such as Hydra? Cars are not allowed on this island, so one of the only ways to get around is by exploring the cute little cobbled back streets in the early evening sun. And with good ferry connections to nearby Athens, you won't need to worry about travelling too far.
Autumn
It's a good idea to save the top Greek tourist traps for autumn, because they're much easier to enjoy when they're less packed with people. For many people, top of the list will be some of the beautiful islands dotted around the Aegean and Ionian seas which surround the country.
The largest island in the country, Crete, is one of its most popular – and with its beautiful beaches, highly swimmable inlets and museums in the capital city of Heraklion, it's not difficult to see why.
Climbing the famous Mount Ida is better in lower temperatures, and you'll be able to enjoy its sites – which are famous in mythology – much more easily.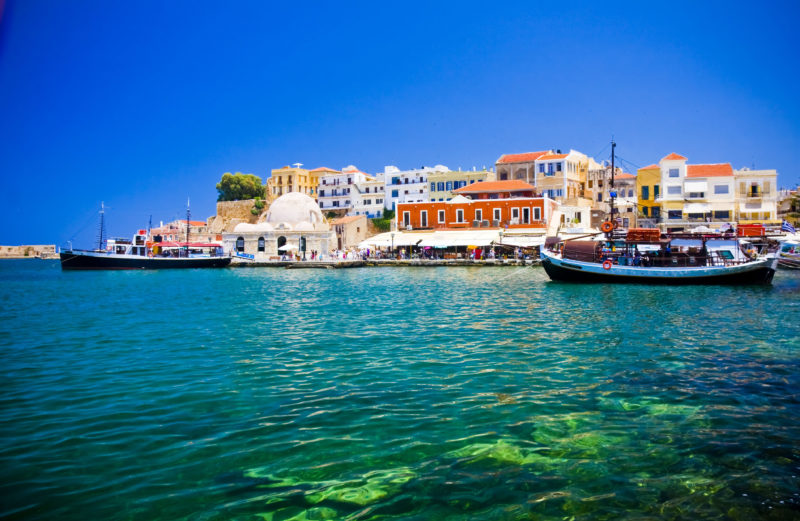 Winter
Unlike some other European countries that shut down in winter as they battle snow, ice and rain, Greece is ideal if you're searching for a quick winter getaway.
Why not opt for a city break to Thessaloniki, Greece's second city? With public squares boasting cool cafes and popular history museums among the attractions, there's lots to do.
If you fancy tourist attractions that are slightly different to the usual experiences, you can also visit the Hagia Sophia orthodox church. With gorgeous, unusual artworks all over the walls, you'll be sure to leave with your sense of wonder truly satisfied.
Although you're not going to experience tropical levels of heat here, you'll be able to escape the colder temperatures found in parts of Northern Europe.
No matter what you like to do, there's something in Greece for you and your family to enjoy. And as an all year-round destination, there'll be a place to go no matter when you're free to go on holiday.