Have an active break in Menorca
Wednesday, 8 August 2012 3:49 PM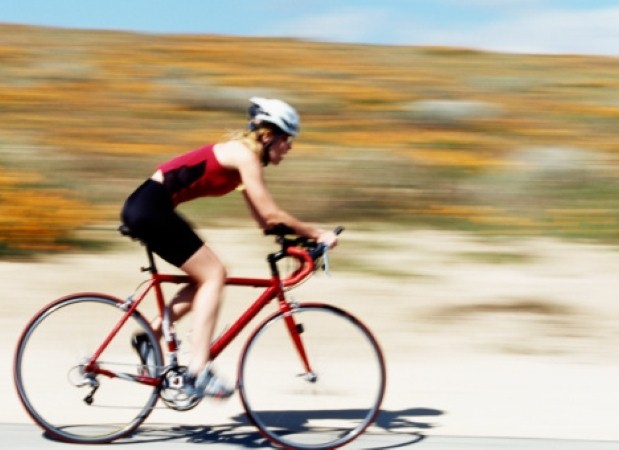 ---
If your idea of the perfect holiday combines blissful sunshine and exciting outdoor pursuits, Menorca is one destination you'll definitely want to visit. While the Balearic Island offers something for everyone, it is especially suitable for activity lovers.
Even though Menorca is one of the smallest isles in the region, measuring 32 miles by 9, there is plenty of scope for tourists to try their hand at a range of sports, breathe in fresh air and stretch their legs. Here is a guide to the various pastimes you can have a go at while on the island.
Water sports
With a coastline that stretches for some 216 km, it should be of no surprise that Menorca is a great place for a whole host of watersports, including jet skiing and windsurfing.
One of the most popular pursuits, however, is sailing. Top-quality marinas are situated all over the landmass, so wherever you've rented a Menorca villa you can easily head out on to the water. Booking accommodation in Fornells, however, will put you in a prime position to experience some challenging sailing conditions.
Situated in the north of the island, the resort is home to an 88-berth marina. From here, you can set off in a vessel to take in stunning views of the region's rugged shoreline and reddish beaches. Fishing trips are a popular pastime here, and you might find you can reel in lobster, the main ingredient used in caldereta, a type of stew that is a local speciality.
If you'd rather explore beneath the waterline, rather than above it, you'll be glad to know Menorca is a good place for scuba diving and snorkelling. All across the island you will discover fantastic dive sites where you can swim in crystal-clear water passing by coral formations and caverns. Head to the Es Caragol reef, which is located around 1 km from the isle, and you will come across colourful aquatic species and the remains of shipwrecks. Of course, if you've never been diving you should first enrol at one of the schools dotted around the isle where expert instructors will teach you everything you need to know to dive safely.
Land activities
Don't worry, however, if water sports are not your thing, as Menorca offers plenty of exciting activities that take place on dry land, among them cycling.
You will find routes of varying lengths and difficulties, so whether you're a budding Bradley Wiggins and keen to push your biking abilities to the limit or want a gentle route suitable for families. If it's the latter you are after, the 4.7 km ride from Ciutadella, the island's former capital, down to Cala Blanca is an exciting prospect.
This route should take no longer than 30 minutes to complete and upon setting off you'll take in a range of stunning architecture, from whitewashed homes to the Sant Francesc church. Upon arriving at Cala Blanca you'll discover a gorgeous stretch of beach, where you can relax and soak up the sun.
If you'd rather explore Menorca on two feet, as opposed to two wheels, you should follow the hiking trail from Punta Nati to Cala Morell. As this 8 km trek sees you pass everything from prehistoric caves to sandy beaches, it's a great way to gain an appreciation of the island's diverse natural scenery as you work up a sweat.