Gap year destinations with Real Gap Experience
If you are planning to take a gap year one of the toughest decisions to make can be where to go.
The number of air routes available means it is now possible to travel to virtually every country in the world, so narrowing down your options can be tricky.
You may dream of spending days on sun-kissed beaches, trekking through jungles, volunteering at wildlife sanctuaries or working with underprivileged children in an exotic country – and they are all possible.
Think about what sort of experience you are looking for and then get in touch with the advisers at Real Gap Experience.
Our travel experts have lots of know-how in helping people select gap year destinations and will be able to point you in the right direction for the kind of trip you want.
Gap year travel in Asia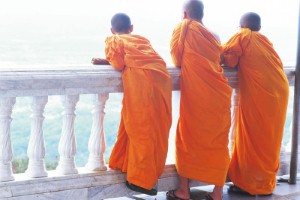 One of the most popular choices for people arranging gap years is to head to Asia to see the continent's beautiful countryside and wildlife, and to experience its varied cultures.
Whether you are looking for an adventurous break involving mountains, jungles and rivers or to take part in voluntary projects that support impoverished communities, you will be able to do it in Asia – you can even combine the two.
Thailand and India are among the longest established destinations for a gap year in Asia and with their ancient civilisations and stunning rural areas, it is easy to understand why.
But there are also options that will take you further off the tourist trail and give you a rare opportunity to experience a totally different culture.
Why not ask one of advisers about the attractions and volunteering opportunities in Nepal, Vietnam or China before making a final decision about your trip?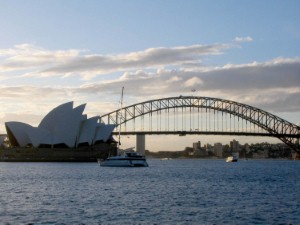 Where else can you spend your gap year?
The answer to that question is – almost anywhere.
Australia's laidback atmosphere attracts thousands of gap year travellers every year, as people hope to enjoy
surfing, trekking in the outback and Sydney's thriving nightlife.
But it is also well worth considering combining your visit there with stays in tranquil New Zealand and the island paradise of Fiji.
South America is another popular destination, particularly among trekkers and wildlife enthusiasts.
The journey to Machu Picchu in Peru is a real favourite with Britons, but you will also find there are numerous opportunities for volunteering in this part of the world, both at conservation projects and in communities that need housing and medical centres.
Africa is another location where you can both make a difference and have a great time exploring the spectacular landscapes.
South Africa is a common choice, but make sure you take a look at the attractions of countries like Botswana, Malawi, Mozambique, Tanzania and Zanzibar before finalising your itinerary.
Why choose Real Gap Experience to organise your trip?
We have 40 well-travelled advisers who can help you put together your perfect gap year experience.
Having already set more than 45,000 people off on their trips of a lifetime, we know all about places that are off the beaten track, the best deals on popular destinations and where to find unusual activities.
To discover more about our packages or to discuss how to put together your perfect gap year trip, get in touch with us by calling 01892 882 613 or emailing us via info@realgap.co.uk.

---