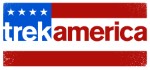 Five off-the-beaten-track cities to visit with a gap year in the USA
Friday, 15 July 2011 12:00 AM
---
When you begin planning your gap year in the USA you are likely to think of the most popular places to go to. But if you want to see a different side to America, it might be worth taking a tour of other less-visited cities.
New York, Los Angeles and Washington DC are likely to be at the top of the list of destinations to explore for most people who are going on USA holidays. However, by only visiting these famous urban centres, you might miss out on experiencing what life is like for many American people and it is only by going off the beaten track that you'll be able to do this.
So, if you want to learn more about some of the best alternative cities to head to, read on.
Your first port of call in the US should be New Orleans. This southern city has so much to offer tourists, but is often overlooked.
The city itself has an electric atmosphere, with festivals regularly taking place, musicians playing at every other bar and a strong food culture.
If you're interested in music, New Orleans will definitely be a place of interest as it has a vibrant jazz scene, a history of rhythm and soul and you'll be able to catch a number of live performances during your stay.
People who are interested in tasting local cuisines are also likely to enjoy a visit to New Orleans as it prides itself on its traditional foods. You could try its famous gumbo stew, have a taste of jambalaya or sample red beans and rice.
There are Creole and Cajun influences in its meals and plenty of dishes to choose from, so you won't be short of something new to try.
Another destination to visit is New Mexico. Situated on the Mexican border, many people skip out this area, which may be a mistake.
Due to its proximity to Central America, New Mexico's cities, such as Santa Fe, have an eclectic mix of cultures, which gives them a unique atmosphere.
You'll be able to taste delicious cuisine influenced by Mexican cooking, such as enchiladas, burritos and tamales. Its cultural scene is also dominated by Mexican music, dancing, art and film, giving you an opportunity to experience a little bit of the nearby country without having to cross the border.
As well as its unique blend of traditions, New Mexico is also home to some beautiful parks and outdoor spaces, including the Chaco Canyon National Historic Park, the City of Rocks State Park and the Cimarron Canyon State Park – all of which are must-see destinations for those who love to escape to the countryside.
While there are plenty of cosmopolitan cities to visit in the US, you may want to head to Texas as this will give you a true insight into the Wild West culture you can't find anywhere else in the world.
As the state is so large, you might struggle to decide which area to visit, but the city of Dallas could be a good base to start your exploration. Here, you'll be able to find plenty of theatres, restaurants and attractions. But you should make the most of being in Texas and watch a Dallas Cowboys game or catch one of the many horse rodeo shows that are held here.
This is likely to be a new experience for you and is bound to add to your gap year.
If you are heading north, stop at Seattle. Bordering with Canada, this city is a long way away from the southern states on this list – both in terms of distance and atmosphere.
This cosmopolitan centre has a lot to offer tourists who plan to travel across America, as you'll be able to make the most of the many monuments, attractions and amenities this area has to offer. But it is different from New York and LA, because you will also be able to take in the sights of the area's spectacular natural beauty.
Just a short distance away from the city, you'll have the opportunity to discover beautiful sceneries of snow-capped mountains, waterfalls and lakes. Take a daytrip to soak up the sights and get some fresh air in this breathtaking landscape.
Or, why not climb up the Space Needle where you can get amazing views of the Cascade Mountains in the distance just beyond the bustling city?
Finally, make a trip to Burlington in Vermont. This has a vibrant student population, giving it a lively feel and busy arts scene. You can walk past historic monuments, shop at bustling marketplaces and catch a movie in outdoor theatres.
But the real advantage of a visit to Burlington is using it as a base to discover the rest of this northern state. From here, you can see the beautiful mountains in the region by going on hiking trips or cycling on woodland trails. You might also want to take part in water sports on the many quiet lakes in the area before heading back to Burlington for delicious food.
There are so many places to see in the US, it'd be a shame to miss out the lesser-known destinations and heading to some locations off the beaten track may even make your gap year a richer and more enjoyable experience.