Find the right flights to New Zealand at Flight Centre First and Business
Making the journey to New Zealand is a time-consuming process and you'll want to make sure that you're totally comfortable and happy if you want to get your trip off to the best possible start.
That's why you should come to Flight Centre First and Business to get the best deals on flights to New Zealand, including premium economy, business class and first class.
Whether you want first or business class flights to New Zealand, we'll be able to help and can source you the top offers from a range of outstanding carriers, including Air New Zealand, Emirates, Qantas and Cathay Pacific.
You'll also be able to depart from a number of UK airports, including London Heathrow, Glasgow and Manchester, so you can tailor your break to your precise needs.
Discover the great outdoors in New Zealand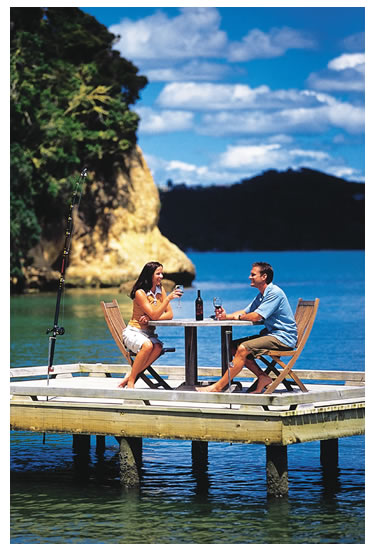 New Zealand is renowned as an excellent destination for outdoor and adventure sports and in order to make sure you're properly rested and ready to go when you arrive, you should think about taking first class flights to New Zealand.
With plenty of space to relax and sleep on the journey which often lasts a full day, as well as varied entertainment options, you'll be able to make the most of your time in the air and enjoy all the country has to offer when you arrive.
You can explore Auckland – New Zealand's largest city – before you head out into some of the country's more remote areas.
Travel north to the Bay of Islands for some beautiful scenery and excellent kayaking opportunities or head to the skiing paradise of Queenstown on the south island during the winter to enjoy the slopes.
And with so much open space, you might want to pack your hiking boots before you fly out to New Zealand to allow you to discover some of its wilderness areas.
Book flights to New Zealand with Flight Centre First and Business
If you want to find the best deals on flights to New Zealand then you should visit us at Flight Centre First and Business.
Whether you pop into one of our UK high street stores, search online or give us a call, you can rest assured that we'll find the lowest fare for you.
Our friendly staff are travel experts and we've been helping people jet off on holiday since 1981 so you will know that you are in good hands.
We can even help you find accommodation or book tours on your break, so get in touch today and let us help you plan the perfect trip to New Zealand – we're just a phone call away on 0844 800 8650.
---