Find great Turkey package deals with Jewel in the Crown Holidays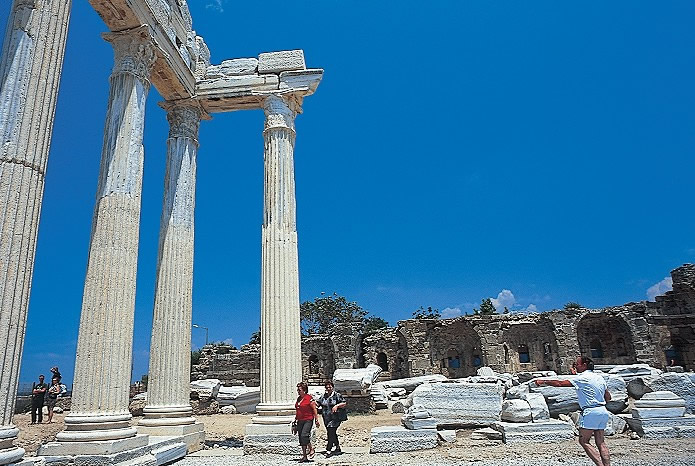 When it comes to breaks to Turkey, package holidays can be a convenient way to organise your trip.
With package deals, your accommodation and flights are bundled together and provided by the same travel agent or operator, so you don't have to take the time to plan each part separately.
Jewel in the Crown Holidays is a leading specialist in package holidays to Turkey and beyond, offering a range of breaks that help travellers focus more on organising their itinerary and worry less about booking hotels and air travel.
Our expertise in Turkey holidays can help you find the perfect package deal for you.
All about Turkey package holidays
Package holidays can offer fantastic value for money by combining your accommodation and flights to Turkey.
Not only do they save you time that would have otherwise been spent on organising travel and hotels separately, but in some cases they can also be significantly cheaper.
Package deals can include all-inclusive options that make your trip even easier to plan – hotels are available that incorporate the cost of food and certain activities into the overall price you pay.
Alternatively, you can reduce your spending by selecting a self-catering package.
Turkish restaurant food is still relatively cheap if you know where to go, so this can be a cost-effective option if you're on a modest budget.
It is possible to choose from hotels that are located right in the middle of your destination or a bit further out in a quieter area – it's entirely up to you.
You can set off on Turkey holidays from a range of UK departure points.
Flights to Turkey are available from Manchester, Gatwick, Newcastle and East Midlands airports, and your break can last from seven to 14 nights.
With Turkey package holidays, you can choose from a wide range of destinations depending on the kind of break you are looking for.
For an action-packed getaway filled with activities and the opportunity to socialise, Marmaris and Hisaronu are probably the best – and most popular – locations to opt for thanks to their extensive nightlife. If you're travelling with your family, Icmeler is the place to be, while lovers of spectacular scenery might want to consider Kalkan, Kas or rural Ovacik.
It can be a good idea to take expert advice if you're not sure which destination or package is right for you – and that's where Jewel in the Crown Holidays can help.
Find the right Turkey package holidays with Jewel in the Crown Holidays
Jewel in the Crown Holidays has the expertise you need to plan the perfect holiday for you.
We have personally visited all of the accommodation properties we work with and can offer advice on nearby attractions to see and activities to take part in.
Our staff liaise closely with local family-owned hotels and tourist offices and our two decades of experience in arranging Turkey package holidays means you can be confident your break will suit your needs.
All of our packages are ATOL-protected for your peace of mind and we are also a member of ABTA – The Travel Association.
If you like the sound of our personal approach to package holidays to Turkey, visit our website or get in touch with us today to see what we can do for you.
---