Explore ancient culture in the Saronic Gulf
Friday, 15 June 2012 7:47 AM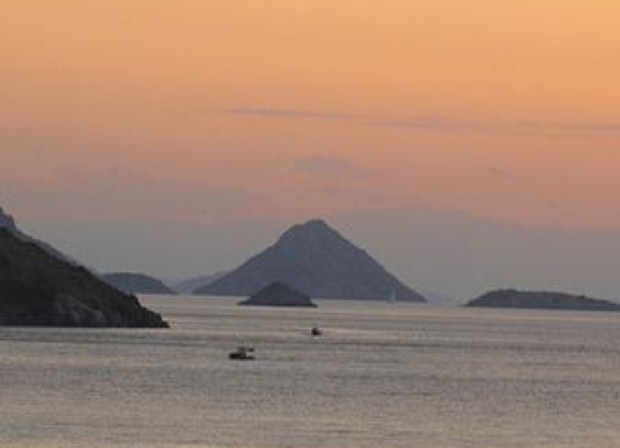 ---
Not only is Greece a fantastic place for culture vultures, but its crystal-clear waters and year-round pleasant temperatures also make it a great spot for sailing. By taking a break through the Saronic Gulf you'll get to cruise from one charming destination to the next while uncovering the country's fascinating history.
With the consistent winds and gentle tidal currents perfectly suited for experienced sailors, you can be sure a week or so spent on the waters here will give you scope to develop your seafaring skills. However, you might find it is best to travel as part of a flotilla so you can get assistance from an expert lead crew if you need help.
Going a flotilla break in Greece also gives you the chance to meet sailing enthusiasts with similar skills, so you can swap tips with each other and share stories about some of the fascinating places in the region you've seen once you've dropped anchor for the day.
Epidavros
While the pretty harbour town of Epidavros is where the majority of yacht breaks in the area begin, that is not to say it should be viewed as nothing more than a departure point. In fact, there are plenty of things to catch your interest before you even step foot in your boat, including the lovely beach at Palaia-Epidavros. This is a great place to spend a couple of hours sunbathing and gazing out at the gorgeous Aegean Sea.
If you're able to tear yourself away from the shore, head inland to explore the amphitheatre. Although this open-air theatre was constructed more than 2,300 years ago, it remains wonderfully preserved and is still used to host theatrical performances, partially because of its good acoustics. Even if you're sitting at the very rear of the venue, which goes back 55 rows, you'll be able to hear the onstage dialogue just as clearly as audience members who are much closer to the stage.
The amphitheatre forms part of a complex of buildings dedicated to Asklepios – the ancient Greek god of medicine – so after exploring the theatrical venue make sure you visit the temples and hospital buildings.
After you've seen everything Epidavros has to offer and you've stocked up on all the provisions you need, you're ready for your sailing break to start in earnest and explore rest of the Saronic Gulf region.
Korfos
One particularly popular spot among sailing enthusiasts is Korfos, which features a natural harbour that shelters boats all year round. After mooring up, you can head straight to the fine gravel beach for a spot of sunbathing. Spend a couple of hours at one of the waterfront tavernas, meanwhile, and you can enjoy a bite to eat while watching local fishermen bring in their daily catch.
Besides boasting fantastic facilities for sailors wishing to relax, Korfos is a great destination to visit if you're hoping to gain an insight into Greece's rich history. Just a short distance from the village you'll find the ancient city of Mycenae, where artefacts dating as far back as the Bronze Age have been uncovered. The settlement is also said to have had a major influence on classical Greek literature, especially the Iliad and Odyssey – and was awarded UNESCO World Heritage Site status in 1999. You can also visit Loutraki and Corinth, the latter being more than 2,500 years old and containing the ruins of the Temple of Apollo.
Hydra
If you're whisking your loved one away on a sailing holiday, Hydra is an island you should definitely stop at. It has a reputation as being one of the most romantic spots in all of Greece, while there are several beaches where you can spend a lazy couple of hours basking in the hot Mediterranean sun. Spilia and Hydroneta are just two of the sandy stretches that are suitable for sunbathing, while Bisti offers facilities for scuba diving and kayaking.
Hydra is also a great destination to explore by foot, with dozens of churches, monasteries and mansions to see. If you don't feel like walking, you can take a ride on a donkey, as these creatures are Hydra's main form of public transport as part of efforts to preserve the island's natural beauty.