See another side to Nepal
Friday, 23 March 2012 8:53 AM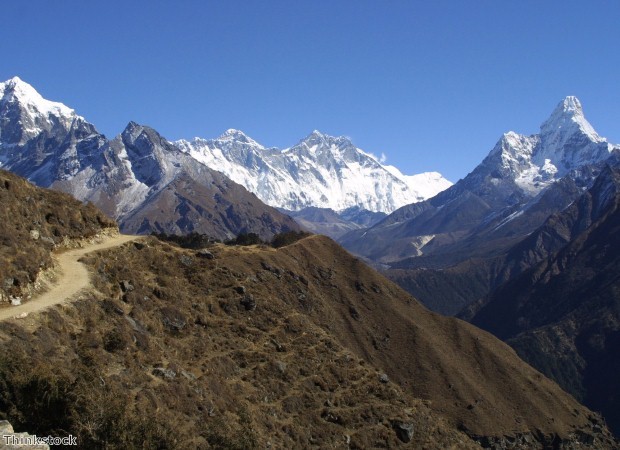 ---
Nepal is famous the world over for being home to Mount Everest – the tallest peak on the planet – and while seeing it is something that many people dream of doing, it is by no means the only attraction in this stunning country. Indeed, there's much to be explored when embarking on tours to Nepal.
You might not know this, but Nepal is home to no less than eight of the 14 highest mountains on earth. Of course, Everest is the most famous of these but the likes of Manaslu and Lhotse, which are 8,516 m and 8,163 m above sea level respectively, should not be discounted. Given the country's location in the Himalaya range, there are plenty of opportunities to embark on Nepal hiking tours in order to explore the country's stunning landscapes.
Quite understandably, many trekking expeditions in Nepal lead you to the Everest base camp, however, there are several other routes to be taken that will provide you with equally breathtaking views. By booking through a specialist tour operator such as Nepal Uncovered you'll get to see another side to the country, visiting areas and sights that otherwise you may not have known existed.
For something a little bit different, it is worth trekking through the heart of the Annapurna mountain range. As you explore the valley, you'll be provided with spectacular views of mountains. Although none of these quite reach the lofty heights of Everest, with ten of them measuring over 6,000 m they are certainly not to be sniffed at.
Continue your travels through the area and you'll walk through forests filled with rhododendrons and bamboo trees on your way to the Annapurna Base Camp, where you can meet other travellers and share your experiences of the country.
Many of those exploring the Annapurna range tend to spend some time in Pokhara first to stock up on supplies. Although this charming city is the second biggest in Nepal, it is far less well known than the capital Kathmandu – but is definitely worth seeing. You can explore a number of historic temples here – including the Bindhya Basini, a place of worship that dates back to the 17th century – before taking in views of the tranquil Phewa Tal lake.
Nepal is certainly famous for its mountains, but it in fact incorporates a wide range of other terrain, including humid lowland forests and rolling plains. To experience the country's geographic diversity, visit some of the national parks and wildlife reserves. There are several to choose from, although the Royal Chitwan National Park – situated in the Inner Terai region of central Nepal – is among the best.
Located at the base of the Siwalik range of the outer Himalayas, most of this park is covered with beautiful sal trees, while you'll also come across pine and bamboo. In addition, Chitwan contains a diverse array of exotic creatures, including many rare species. The reserve provides the chance to see yellow-throated martens, leopards and gangetic dolphins, while it is also home to the only Nepalese population of the endangered great one-horned Asian rhinoceros.
Alternatively, you can explore the Gokyo Lake district to see stunning bodies of water at staggeringly high altitudes. As you go from lake to lake, you'll be afforded amazing views of many of Nepal's highest mountains – including Makalu and Cho Oyu – as well as the Ngozumpa Glacier.