Cruises for all tastes at Iglucruise.com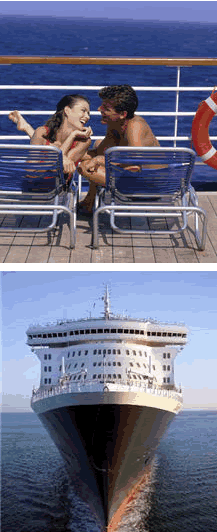 Cruises to suit all tastes can be found at Iglucruise.com, separated into categories depending on what you are looking for.
Whether that means luxury at any cost, or a good price on a cruise for the whole family, the website can provide options from which to choose.
At the budget end of the scale, cheap cruises promise value for money and can offer travellers an excellent set of facilities and quality of service compared with similarly priced holidays on land.
Many onboard activities are also included in the ticket price, further reducing the extra outlay that holidaymakers face once they have left port.
Despite the low prices available at Iglucruise.com, cruises to some of the world's most desirable destinations can still be chosen from.
Possible destinations include the Caribbean and Mediterranean, while transatlantic cruises are also to be had from the travel firm.
No-fly cruises
Travellers who prefer to keep their sea-legs firmly on the ground can opt for no-fly cruises, allowing them to depart from a UK port without the need to board an aeroplane.
As well as the obvious convenience of departing from a port close to home, Iglucruise.com points out that the hassle of passing through airport security checks and baggage claims is also removed.
It is therefore perhaps unsurprising that no-fly cruises are rapidly finding favour with families in order to take young children on holiday with the minimum of fuss.
However, couples or lone travellers heading off with no children in tow could still opt for the ease of a no-fly cruise in order to get their holiday properly underway as early as possible.
Cruise first-timers
For newcomers to the cruising life, Iglucruise.com answers some of the most common questions – such as whether cruises are the right choice for a particular person.
The website notes that, on its most affordable cruises, daily costs can come in at less than £70 – a competitive rate compared with many land-based holidays.
Budgeting may also be easier for cash-conscious travellers with accommodation, meals and many forms of entertainment all incorporated into the price from the outset.
Finally, whatever time of year, Iglucruise.com notes that cruises tend to take in the destinations with the most favourable weather, potentially providing some much-needed sun in the winter months.
---