Embrace the freedom of single travel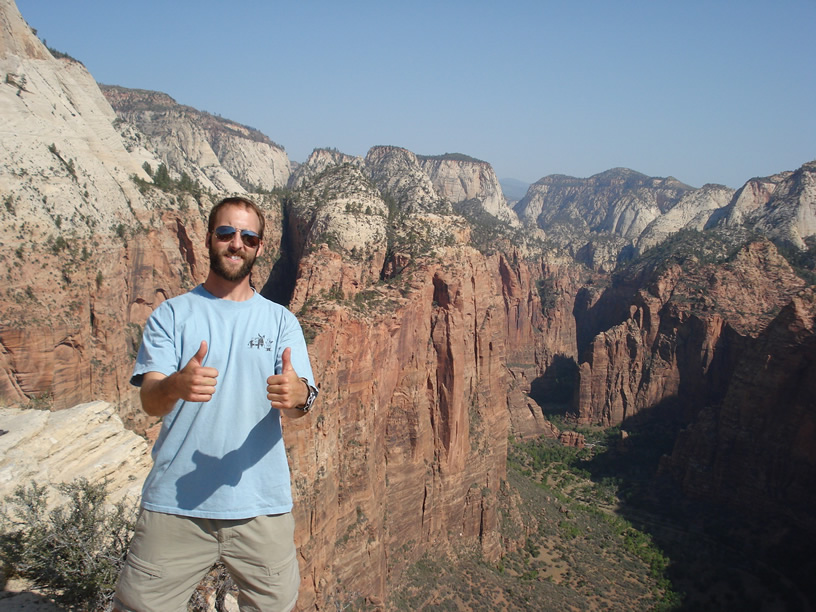 For people tired of the monotony of their day-to-day lives, whether it's work, college, paying the bills or just being stuck in a traffic jam at rush hour – the thought of a holiday away from it all is sure to raise a smile.
And whether you're a young person looking to travel before or after a university course or are a full-time worker with annual leave to take up, going on a trip abroad could offer the perfect chance to escape from the pressures of modern-day living, even if it is just for a few weeks.
Travel on your own terms
But where to go and what to do? While people may enjoy trawling through travel websites and scouring tour operator brochures with their friends and family members, settling on a destination is sure to result in debate and potential disagreements.
For instance, you may have your heart set on adventure holidays in the United States, but one of your friends would prefer to spend a week lazing on a beach in a tourist-packed Mediterranean resort, while another might fancy a domestic city break.
Being forced to make a choice may well result in heated conversation, tempers flaring and having to compromise on a destination.
However, those who are resolved that they will not settle for less when it comes to how they will spend their money and holiday allowance on a vacation may want to consider the prospect of singles holidays.
Doing so has many benefits, not least of all the offer of complete freedom of where one chooses to go. But this just does not extend to a specific country or region as the destination for a break. During a walk down a foreign city's street, your attention may be caught by an interesting art gallery display, the sound of laughter and music coming from a bar or an advert for an exciting excursion to a nearby town. And although you might want to investigate, having a travelling partner – or partners – by your side could mean that they are not interested in what's going on and are determined to make it to the next destination. The reverse could also be true, as you may feel your desire to take in certain sights is being hampered by an inconsiderate partner.
The freedom of travelling by yourself, however, means that you can take in exactly what you want, when you want to and on your own terms.
Indulge in adventure
While some may be happy spending their break lying by a pool and gorging themselves on rich food, people who want a more blood-pumping experience on their solo trip may want to consider the merits of adventure holidays for singles.
Such breaks could offer the chance to take part in adrenaline-pumping activities such as hiking and climbing. Meanwhile, the likes of mountain-biking and driving experiences may not only be an effective way to get from one destination to another but could also allow travellers to get off the beaten track and gain a true feel for a country.
Record your adventures
Those looking to indulge in a solo adventure may want to take a camera with them to get a snapshot of the sensational sights they have seen on their trip, allowing them to illustrate their singles travel experience to their friends and family members upon returning home.
Packing a camcorder could also be an effective means of capturing the sights and sounds of a journey, whether people choose to record the hustle and bustle of a busy marketplace, animals in their natural habitat or simply the world going by while on a train journey.
Travellers may also want to follow in the footsteps of famous travellers such as Michael Palin, Jack Kerouac and Charley Boorman and write about their experiences on the road.
As such, they will be able to share their escapades with their loved ones upon their return home and possibly inspire others to pack their bags and go on a solo jaunt of their own.
Those wishing to combine America holidays with an adventure holiday could find that a TrekAmerica tour is right up their street.
As the majority of the firm's tours cater for no more than a handful of people, travellers could find that they can have the best of both worlds of single and group travel as they not only will be travelling with like-minded individuals, but will also have the freedom to indulge in the activities that they want to do.
After all, isn't that what a holiday is supposed to be about, getting the chance to break away from the stresses of work and other day-to-day commitments to enjoy a few days or weeks of total freedom?
---