Embrace old-world Greek holiday charm with Greek luxury villas
Wednesday, 19 January 2011 12:00 AM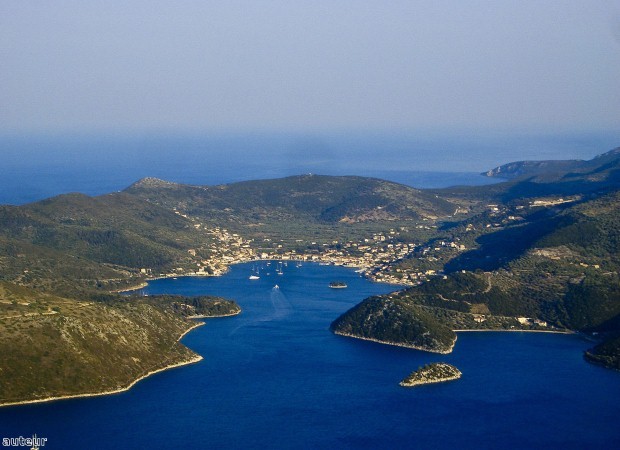 ---
If you are looking to get a taste of traditional Greek life during your next holiday, you may want to consider booking Greek luxury villas.
Whether you're after a mountain-top retreat or are seeking Greek villa holidays by the Ionian Sea, a luxury holiday here means you can soak up the sun, sea and sand that the Mediterranean country is famous for, while escaping the tourist hordes.
And you will not be short of choice when it comes to finding somewhere to stay. With luxury villas located throughout the Greek islands – there are plenty of places where you will be able to soak up the atmosphere and watch the friendly locals go about their day-to-day routines.
You may want to seek out a taste of traditional Greek life by visiting Ithaca. Here you will be able to spend time taking in the sea views at the harbours of Frikes and Kioni, visiting the island's monasteries and quaint inland villages.
And after a morning exploring, why not head to the one of the quiet beaches to relax and indulge in a spot of sunbathing?
Ithaca is renowned for its olives and fishing industry so make sure that you tuck into some of the fresh produce.
Alternatively, you may want to make the nearby island of Cephalonia the destination for your next luxury holiday. Known as the island of honey and wine, you will be able to spend time relaxing by serene lakes or sampling local cuisine at one of the numerous tavernas. However, if you prefer a slightly more active break then you will be able to go on mountain walks or take part in snorkelling and the numerous other watersports which are offered along the beach at Makris Yalos.
For a true taste of traditional Greek heritage, why not go exploring around the remains of an ancient Roman villa or the underground Mycenaean tombs, which date back to 1200 BC?
You may also want to visit Skiathos. With its golden, sandy beaches you can spend time walking along the shore breathing in the sea air and watching fishermen in their boats before returning to your luxurious villa.
Wherever you choose to go, staying in a Greek luxury villa means that you can be sure of having a fantastic, relaxing holiday away from the crowds.