Discover America in all its glory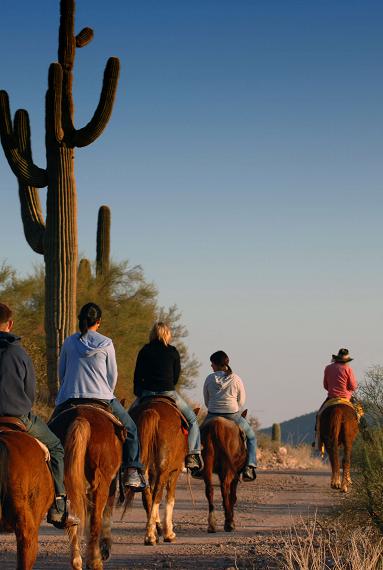 North and South America are the third and fourth largest continents in the world respectively and – when combining the two – America is second only to Asia in geographical size.
That leaves a whole lot of land to discover and means that American travel experiences come in many different guises.
North America
Whether it is Canada or the United States of America you choose for your vacation, you are sure to gather experiences that will live long in the memory if you head to North America.
TrekAmerica provides you with a plethora of options to pick from, including trips across America from coast to coast and adventure holidays to places off the beaten track. If it is road trips that you are looking for why not opt for TrekAmerica's private adventure vehicle-led journey that takes in the north-east region of this vast continent?
By opting for a tour in this area, you will be able see the sights of Boston, Massachusetts, as well as the Canadian cities of Toronto and Montreal. Boston is famous for being the home of Harvard University – the oldest institution of higher learning in the whole United States. When in the city, you may also want to try out the famous swan boats located on the lake of the welcoming Public Garden.
It is also home to some fantastic nightspots and intriguing museums that cover topics from science to contemporary art. Situated between New York State and Ontario in Canada is Niagara Falls – one of the most famous sights in the world.
Thousands of tourists head to the dominating waterfall everyday and you even have the opportunity to fly in a helicopter over the top of it. However, opting for a TrekAmerica adventure holiday does not limit you to this part of America. You may want to see the canyon lands of Utah and Arizona, follow in the footsteps of the rich and famous with a trip to Los Angeles and Hollywood, or head to New York to see what all the fuss is about.
Adventure holidays that you can build into your American travel experience include canoeing in New Hampshire, hiking in the Appalachian Mountains or mountain biking in Vermont.
The west of the United States offers fantastic beaches full of beautiful people, but also provides you with cowboy camps away from the touristy areas that have been made famous by glamorous television shows set in this part of the world.
Travel across America could take you to any of these places, but you may want to plan your adventure around seeing certain landmarks. If this is the case than it is likely you will want to see famous US buildings such as the White House in Washington DC, the Empire State Building in New York City or the Golden Gate Bridge that links San Francisco to the quaint arty town of Sausalito.
Maybe the music scene in Miami is a reason for you to head to Florida or perhaps the bright lights of Las Vegas and the urge to try your luck in the city's famous casinos will dictate that your trip takes place in the barren lands of Nevada.
South America
In an even more distinctive way than the individual states of America, the nations of South America vary considerably in their landscapes, cultures and in what they have to offer the discerning traveller. If the wide variety of adventure holidays and road trips in North America are not your thing, then south of the border could well provide the solution to your vacation plans.
TrekAmerica offers seven trips in this continent, including the Inca Trail in Peru, which encompasses a hike to Machu Picchu. Alternatively, you may want to see why Costa Rica is viewed as an ideal honeymoon destination or see why Chile and Argentina – or more specifically the lakes, volcanoes and glaciers of Patagonia – are loved by many an intrepid adventurer.
If you are having trouble limiting your South American travel plans, there is a adventure tour offered by TrekAmerica that takes in Chile, Bolivia, Brazil and Argentina in one breathtaking assault on some of the most beautiful countries in the world.
On the Road
Jack Kerouac wrote about his road trips across America in the influential 1960s novel On the Road, the Red Hot Chili Peppers have sung about road-tripping in the USA and most of us are aware of Che Guevara's famous adventures throughout South America. Additionally, teenage coming-of-age films and comedies have been dedicated to highlighting the fun and freedom road trips and journeys around America can bring.
When you are choosing which holiday best suit you, be sure to make the road trips and adventure holidays offered by TrekAmerica your first port of call.
---