Cruises to Alaska – ideal for nature fans
Thursday, 26 July 2012 3:41 PM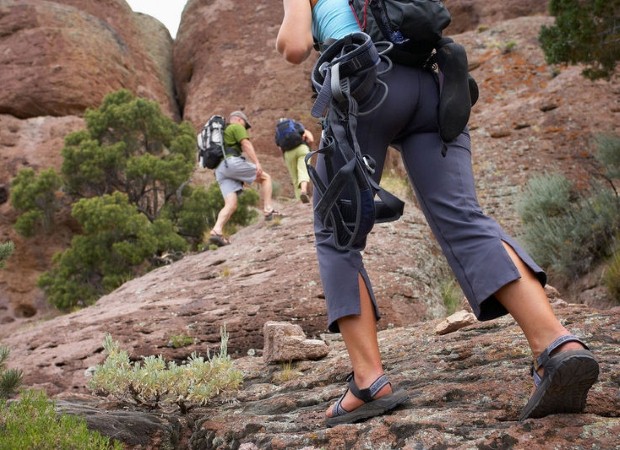 ---
If you're thinking of booking a river cruise that allows you to take in spectacular natural landscapes along with plenty of flora and fauna, you can't go wrong by choosing Alaska as your destination. America's largest state is home to the beautiful Denali National Park, which is full of towering peaks, Alpine forests and hundreds of species of plant.
The national park also includes a preserve and covers six million acres of wild land that is cut through by just one stretch of road. Perhaps best-known as being the home of Mount McKinley – North America's highest mountain – the park is a paradise for nature lovers.
Explore by bus
During a cruise around Alaska, you might decide to take an excursion to Denali to experience the tranquillity and beauty of the area, which was designated a national park in 1917. The easiest and most common way to get around the landscape is via bus, and you can take a guided tour of the park to find out about its history and wild environment. However, if you're keen to strap on your hiking boots, it's also possible to explore on foot.
Explore on foot
Easy routes through the park include the Morino Trail and the Jonesville Trail, while the path through Meadow View is of moderate difficulty. Seasoned walkers looking to have a go at something more strenuous should give the Mt Healy Overlook Trail a try.
Explore by bike
Cycling is another popular way of getting around, and there's a designated Bike Trail between the Nenana River and the Denali Visitor Center. It's wise not to leave any scented items or food unattended anywhere in the park if you stop for lunch, however, as the resident animals can be curious.
Spot wildlife
As you explore the park, keep your eyes peeled for wildlife, which includes 169 species of birds and 39 types of mammal. The variety of ecosystems in the park make it ideal for creatures like moose, wolves and grizzly bears to thrive, alongside bald eagles, peregrine falcons and snowy owls. In terms of flora, you can expect to see willow and birch trees, honeysuckle and cypress shrubs, and hundreds of flowering plants, depending on the time of year you visit.
Go climbing
With the park being home to a variety of peaks and challenging rock and ice walls, mountaineering is a popular pastime among many visitors to Denali. Whetehr you want to challenge your climbing ability or work on your survival skills, the park offers first-rate opportunities to do so.
If you want to have a go at climbing the vast Mt McKinley – which measures 20,320 ft – or the somewhat smaller peak of Mt Foraker, which stands 17,400 ft tall, you'll need to register with the park first at least 60 days before you arrive. Rangers will get in touch with you in the time before you set off for your cruise and suggest suitable routes for your skill level. There is also a special use fee to pay if you want to climb these mountains.
Try some other activities
During winter, there are a number of other activities you can enjoy, including snowmobiling, dog sledding, snowboarding and cross-country skiing. Snow falls from mid-September to around the middle of May, with the rest of the year characterised by warmer conditions, making the park a great place to visit whenever you've booked your cruise for.