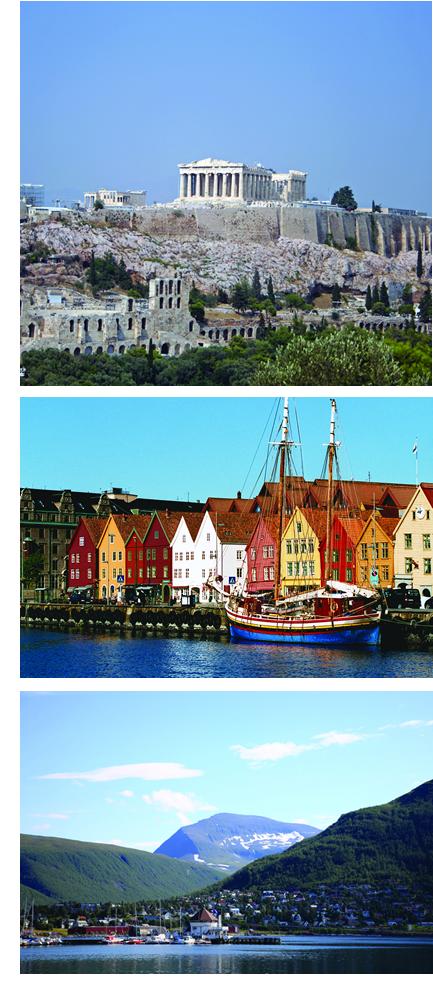 Cruises from Southampton are increasingly popular and families, couples, groups and cruisers of all ages will find the perfect cruise for their requirements amongst the ever growing number of cruise lines, ships and destinations available.
An obvious major benefit is the lack of flight and without the added stress or hassle, holiday makers can start relaxing from the moment they leave their front door.
Cruise lines offer a wide selection of itineraries and sail to a variety of destinations including the Mediterranean, the Baltics, the Canary Islands, the Caribbean and Transatlantic. With additional and newer ships being added to the portfolio every year, there are now over 200 cruises from Southampton annually and as it's a deep water port, Southampton can also accommodate any type of ship.
A further benefit is that the city can be accessed by all types of transportation so cruisers can reach Southampton via car, bus, rail, air and ferry. Southampton is the biggest city located on the south coast of England and is considered as one of the busiest and most important ports in the UK acknowledged as the cruise capital of the country.
With the world's greatest cruise ships and liners docking at and sailing from the city, tourists are provided with the opportunity to embark on a journey of discovery and luxury and will certainly find the perfect cruise amongst the wide selection available. Southampton is home to two world-famous cruise companies, Cunard and P&O Cruises and has regular visitors to its ports including Costa Cruises, Crystal Cruises, Fred Olsen Cruise Line, Princess Cruises, Royal Caribbean International, Celebrity Cruises, Saga Cruises, Silversea Cruises, Swan Hellenic, and Thomson Cruises.
Through cruises from Southampton the many cruise lines offer both traditional itineraries and new destinations and include the old world charm of the Atlantic Islands, the exotic delights of South America, and the splendour of the Norwegian fjords.
There is also a multitude of itineraries taking in the pristine waters and laidback atmosphere of the warm Caribbean, the enchanting aura of the Baltic and the rich and diverse culture of the Mediterranean.
Cruise holidays can offer breathtaking scenery, cultural breaks, or much-needed rest and relaxation through visiting multiple countries and ports of call, whilst only unpacking once and letting the cruise ship staff take care of every need.
A variety cruise lines sail from Southampton and it is a good idea to discuss with an experienced cruise specialist the choices available as, like with any holiday, there is a lot of difference between them and a specialist can ensure the most appropriate cruise line and ship is selected. If money is not a limitation, there are luxury cruise options that offer top-notch amenities, first-class restaurants, relaxing health spas, VIP clubs, and five-star treatment.
By contrast discount cruises and three star options are available on a tighter budget. There are cruise durations of almost any length including for first timers, taster cruises that usually lasts from three to five days.
Cruises from Southampton can last from one to three-weeks, or even take a full three-month tour around the world.
With the numerous cruise destinations available, a cruise holiday from Southampton has many benefits and not only will guests enjoy an interesting itinerary that covers different parts of the world, but will also be pampered throughout the holiday.
---