Coastal cottages near Scarborough's North Bay
Wednesday, 20 July 2011 12:00 AM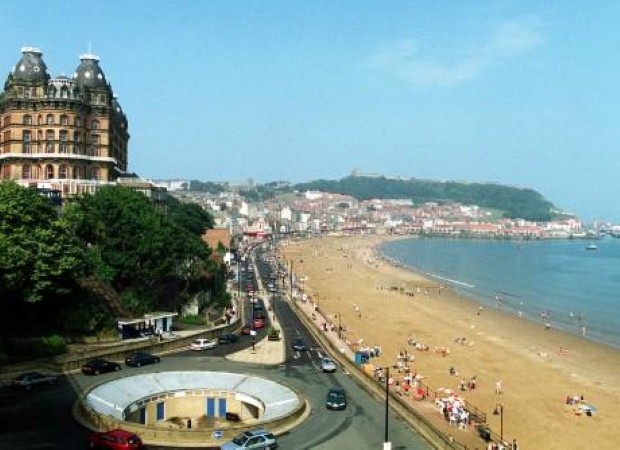 ---
If you're planning a relaxing getaway by the beach, you needn't jet off overseas to enjoy amazing sands and beautiful scenery. In fact, coast cottages in Yorkshire offer an excellent way to get away from it all.
Choosing holiday cottages close to Scarborough's gorgeous North Bay beach makes for a break that certainly won't disappoint. Indeed, this scenic stretch of sand boasts Blue Flag status, which means its standards for cleanliness, safety and amenities are all high.
So, no matter who you're travelling with, you can be sure that the beach will be a safe spot to enjoy.
What's more, in the past few years North Bay has had a fantastic face-lift with a new Beach Centre offering excellent showers and state-of-the-art facilities, while plenty of lifeguards are also present to monitor the shore.
Situated away from the road, North Bay is easily one of Yorkshire's loveliest destinations – but it's certainly not the only place to see when staying in the area.
Perched on North Bay is the Sealife and Marine Sanctuary, an enchanting attraction for people all ages. Easy to spot with its distinctive triangular buildings, the centre is brimming with amazing things to see.
Among the creatures you might want to keep an eye out for are otters, penguins, manta rays and sharks – although you'll find many other species call the sanctuary home too.
It also plays host to the Seal Rescue Centre, where visitors can learn just how injured or abandoned pups are taken care of, and nursed back to health.
And if you're planning on a visit to the sanctuary, why not travel there on the North Bay Miniature Railway? This is another of the county's key attractions and journeys on this enchanting line offer beautiful vistas of the coast.
However, there is plenty more to see when visiting this 80-year-old attraction. In addition to the train itself, you can treat yourself to some fine dining at the Glass House Bistro or spend some time relaxing in the county's smallest pub with a delicious pint of real ale.
Alternatively, if you're eager to see the coastline from another perspective and soak up some history at the same time, why not take a trip to Scarborough Castle? This stunning structure perches dramatically on a sheer cliff face, providing simply incredible views.