Life-long memories on a gap year in South America
If you are planning a gap year but having problems deciding where to go, why not choose South America?
This amazing continent is so vast that no one country you visit is ever the same as the next, while it also boasts some of the most dramatic terrain on the planet.
Here at Real Gap Experience, we believe that South America is one of the most fascinating destinations on earth and perfect for a year out. No matter what your interests, whether you are passionate about conservation, wildlife, adventure sports or travelling, we have the perfect package for you.
Take a gap year in Peru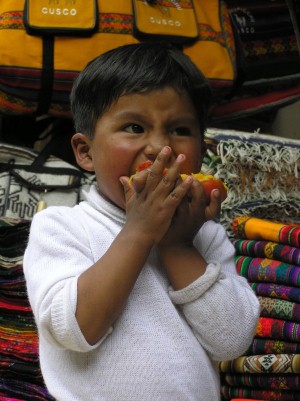 Of course, because of its size even if you know you want to visit South America it can still be tricky to choose where in the continent you will base yourself.
However, we believe that taking a gap year in Peru is ideal, as this country has so much to offer visitors, whatever it is that excites you.
Within its boundaries you will find everything from areas of the Amazon rainforest teeming with exotic flora and fauna to the dry coastal desert and the lapping Pacific Ocean, while the country is split down the middle by the colossal Andes.
If you love exploring the great outdoors then there is nowhere better, and one place you are sure to want to take a trip to is Machu Picchu. Although this is a manmade site, it is no less awe-inspiring than the mountainous landscape of the Andes in which it sits.
You can reach it by walking the famous Inca Trail if you are feeling adventurous and this experience is a must if you want to see the spectacular views on your way to the top.
Another site worth visiting is the mysterious Nazca Lines. Although only slight indentations barely perceptible when you look at them from the ground, from the sky they form huge shapes including animals like birds and monkeys.
Yet this attraction too only scratches the surface of all there is to see and do in Peru and you can visit Lake Titicaca, Chachapoyas, Cuzco or try your hand at surfing.
This is also an inexpensive destination – indeed you may be inclined to give something back to the country as thanks for your experience, and you can by volunteering with disabled children or disadvantaged locals.
Give something back on a visit to the Galapagos Islands
If volunteering is the whole reason that you chose to take a gap year in South America then you may find the Galapagos Islands hold just as many attractions as Peru.
These isles are world-famous as being the spot where Charles Darwin carried out much of his research, which was to later form part of the basis of his theory of evolution.
In return for playing such a vital role in the knowledge of mankind, you may wish to lend a hand during your Galapagos gap year experience by helping to protect some of the animals Darwin worked with.
You will be able to see its native giant tortoise in its natural habitat and you could pick a project where you are responsible for continuing the protection of these and other endemic species, along with the local flora.
And this is also a great chance for discovery as you will be able to travel between the different islands in what promises to be the trip of a lifetime.
Yet there are so many other amazing countries to visit in South America, including Argentina, Ecuador and Brazil, so why not contact Real Gap Experience and start planning your adventure today?

---