A guide to the various sailing holiday options
Thursday, 20 February 2014 1:06 PM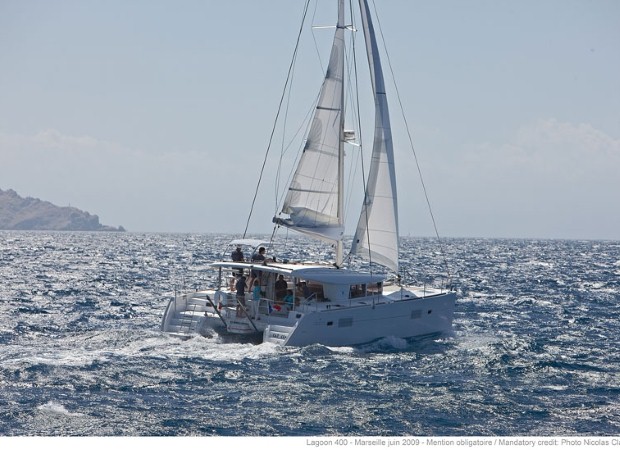 ---
If you've never been on a sailing holiday before, you may think that organising one is as simple as hiring a yacht, choosing a destination and then setting sail. While that is, in a nutshell, how it works, there's a bit more to the booking process than that.
In fact, before you even decide where you'd like to go for a sailing break, you'll need to decide what sort of vessel would best suit you. This will, in part, be down to the amount of experience you have at the helm, and we're going to run you through the three main options.
Yacht charters
A standard yacht charter will see you take control of your own boat and set off on a course of your choosing. Naturally, you need to have some experience of steering a yacht to be able to go for this option, although it's easy to organise a sailing course in the UK if you'd prefer to learn on British shores before jetting off somewhere more exotic to put what you've learnt into practice.
You can enjoy a yacht charter holiday almost anywhere in the world – including the Mediterranean, Caribbean, South Pacific, Indian Ocean and around the Americas – which gives you a plethora of destination options.
As well as choosing where to go, you also need to decide what kind of yacht you'd like to hire – they vary in size and in terms of the amenities available onboard. Monohull boats are usually split into categories of 42 ft or less, 42 to 47 ft and 47 ft or longer. Generally, the larger yachts can sleep more people, but you can still fit up to six passengers in one of the smallest boats.
Monohulls aren't the only option, though, as you can also hire catamarans. These won't necessarily have more space for passengers than their monohulled counterparts, as it depends on the model you go for. Although sailing monohulls and catamarans is very similar, it's worth being aware that catamarans can pick up more speed because they are more lightweight.
Crewed yacht charters
If you haven't been sailing for long and aren't confident going it alone, a crewed yacht charter is likely to be the right choice for you. This is also a very luxurious kind of sailing holiday, as you will not only have a skipper, but also a chef on board who will do all the cooking for you.
This takes all the stress out of a sailing holiday and means one person isn't relied upon to do all the sailing and navigating – everyone in your party can simply unwind and relax as soon as they set foot on board. You can discuss your itinerary with your captain before you set off and he or she will be able to advise you about what route it's best to take, as well as tell you about some hidden spots you may not have found otherwise.
Powerboat charters
The final option is a powerboat charter, which sees you relying on an engine rather than sails for momentum. As with the yachts, there are various size options open to you, with everything from two-cabin to four-cabin boats available. Although you won't need to be able to sail to go on this kind of holiday, you will need experience of controlling powerboats.
One thing worth bearing in mind is that many sailing companies have fewer powerboats in their fleets than yachts, which means you may be slightly restricted over what destinations you can explore.