Book cycling holidays in France with Headwater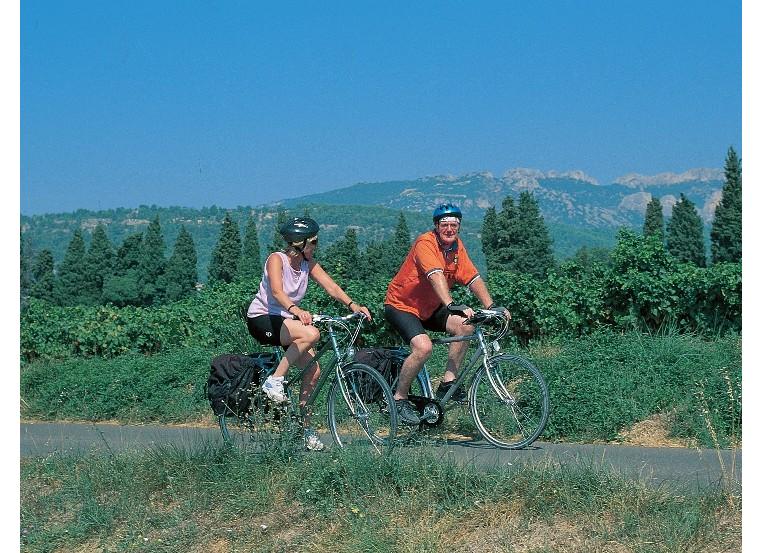 Activity holidays in France can be fun and exhilarating experiences, whether you are travelling with friends, your partner, your children or by yourself.
Headwater knows that exploring this beautiful country on two wheels really lets you get under its skin, allowing you to get off the tourist trail and find a few hidden gems known only to the locals.
The French countryside is world-renowned for its breathtaking beauty and as you cycle along country lanes you are sure to find that cycling is the best way to truly appreciate those picturesque views.
All you have to do is decide where you want to go – from cycling along the shores of Brittany, or exploring historic Provence to sipping a glass of local wine in Burgundy or sampling the regional cuisine in Loire or Dordogne, you'll find there are plenty of options to choose from.
Relax on cycling holidays in France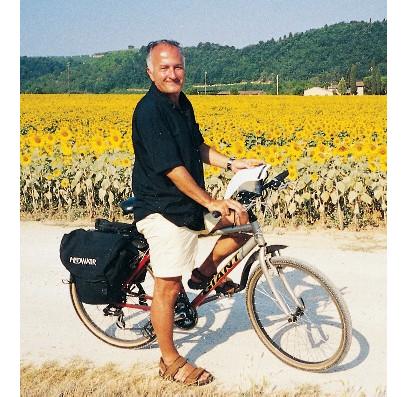 At Headwater, we will take care of every aspect of your cycling holidays in France – in fact, we will do everything but peddle your bike for you!
After choosing where you want to go and what you believe your own personal cycling grade is, our team will find you a top-quality bike that is best suited to you. We will also arm you with maps, comprehensive and up-to-date route notes and plenty of cycling information – such as how to repair a puncture – before sending you off to start your adventure.
The fact that we will be on 24-hour call should you have a problem is sure to give you peace of mind.
We will also help to lighten the load when it comes to your luggage, by moving your bags between your hotels as necessary. And if you stop off and treat yourself to a couple of bottles of the local wine, we will pick them up and make sure they are transported safely.
By taking care of all of this, you are free to simply get on with enjoying yourself as you cycle around gorgeous country lanes on your push bike, stopping off at the towns and villages you pass along the way.
Discover the real France on a Headwater holiday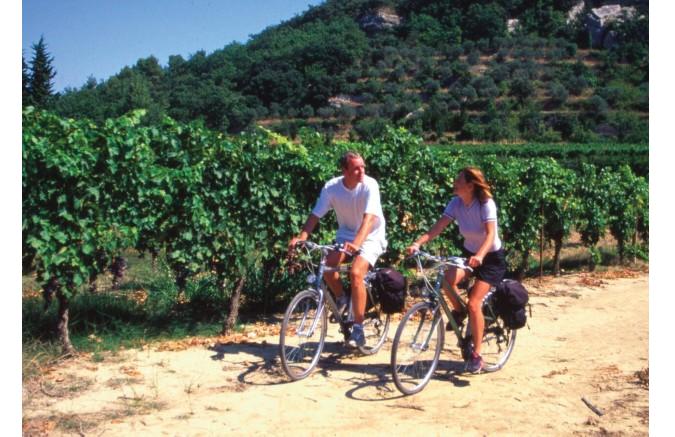 By choosing this type of activity break, you have the chance to explore France at your own pace, choosing when you set off and when and where you stop for lunch.
In the evening, you will stay at hotels especially chosen by us. All of them have been selected because they offer outstanding customer service, along with something a little bit different.
Some are small, while others boast features like hidden courtyards and state-of-the-art wellness centres. Many of them are family-run, while wherever you stay you will have the chance to tuck into a delicious French meal – perfect for regaining your strength after a day's cycling.
Best of all, the owners are sure to be able to offer you a few insider tips on the great things to see and do in the local area.
During the day you can spend your time exploring the surrounding countryside looking out for any native wildlife, visit the local shops or any nearby historical attractions before stopping for a coffee at a pavement cafe. Or, you could just relax by the pool.
Whatever you choose to get up to, a Headwater holiday to France is sure to be an experience you want to repeat.
---