Be part of exciting events in Jersey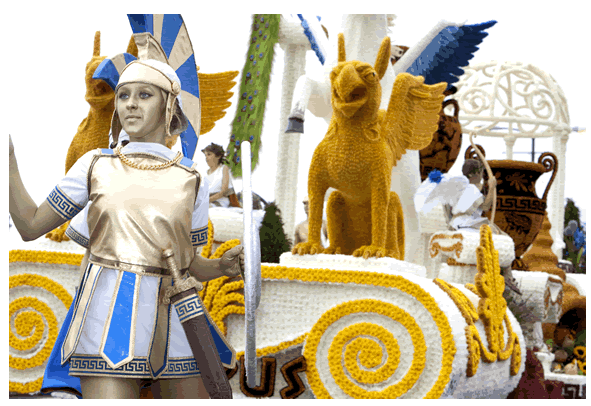 Measuring just nine miles by five, you will be surprised at just how many activities, attractions and events there are waiting to be explored when you visit Jersey.
The largest of the Channel Islands, every year the calendar is full of exciting, lively and unique occasions that attract both holidaymakers and locals.
Make sure you check out what's on in Jersey at Jersey.com to ensure you don't miss something you would love to go to – you could even plan the rest of your visit around it.
What's on in Jersey?
To find out what's on in Jersey in 2011, read on. Every year, hardly a week goes by without something exciting going on in Jersey.
Among the biggest celebrations are those that occur to mark Liberation Day on May 9th, in honour of the date that Jersey was made free from the occupying forces during World War II. A whole host of events are scheduled around this time, including the Liberation Music Festival, which features acts from across the world and many more local musicians.
On Liberation Day itself, expect to see a choice of activities, including heritage trails, tours around the bunkers and many other forms of entertainment.
Meanwhile, if music is a passion of yours then you will find plenty of events to interest you in Jersey throughout the year, including Jersey Jazz 2011 (April 1st to 3rd), the Grassroots Music Festival (July 23rd), Vodafone's Jersey Seaside Festival (August 7th) and Jersey Live Festival (September 3rd).
Celebrate the great outdoors
One of the favourite pastimes in Jersey is walking. With this in mind, there are many events designed to celebrate the great outdoors on the island, including both Spring and Autumn Walking Week. T
his year, the spring event will take place from May 14th to 21st, while the autumn one is scheduled for September 10th to 17th.
A wide selection of activities take place during these weeks, including guided tours specialising in subjects such as wildlife, history or even spooky happenings during the island's past.
Best of all, many of them are completely free. Jersey is also home to a number of sporting events and this year will be hosting the Rubis Jersey Town Criteriums – a cycle race around the capital of St Helier – on May 29th and the marathon on November 2nd.
Unleash your quirky side
If you want a real once-in-a-lifetime experience then you will find there are plenty more quirky events that will cater to you.
Among these is the Battle of Flowers Grand Day parade on August 11th, followed by the Moonlight Parade the day after. At Jersey.com, we think this is one of the most spectacular carnivals in Europe, as the roads are filled with floats adorned with beautiful flowers, while musicians, dancers and entertainers flood the streets.
On September 8th, meanwhile, the International Air Display is sure to get your heart racing as a variety of aircraft take to the sky, while for something a little more relaxing you could check out the Branchage International Film Festival where you can enjoy a diverse range of movies.
Finally, for a truly mouth-watering event make sure you arrange your stay around Tennerfest from September 1st to November 12th, when exquisite local food is served at a fixed price at participating restaurants across the island. If you want a holiday with a difference, then make your destination Jersey!
---