Baga beach in North Goa: One of the most popular beach resorts
Thursday, 11 August 2011 4:04 PM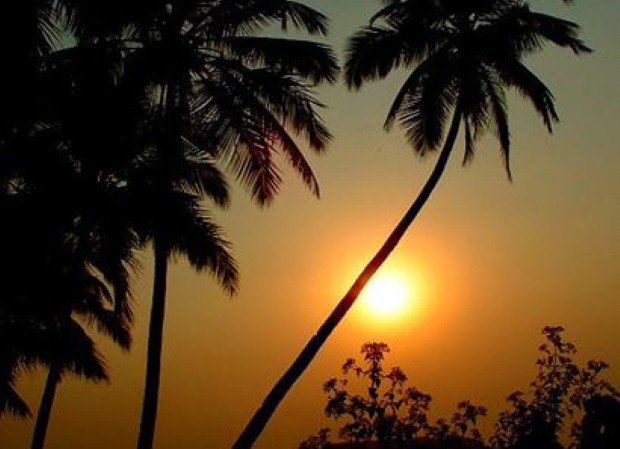 ---
It's not hard to see why so many people book holidays to Goa, with its beautiful beaches and rich culture. And those deciding where to stay during their trip may want to think about Baga, as this is one of the most idyllic shorelines in the area.
Goa is India's most popular seaside resort as it boasts a gorgeous palm-fringed coastline that tempts holidaymakers to visit time and time again. In addition to its 103 km-long shoreline, it is a great place to immerse yourself in Indian culture, visit spice plantations, head to a temple and experience the country's traditions.
If you want to take advantage of its bright sunshine and coconut tree-lined beaches, why not consider heading to hotels in North Goa?
This popular area is home to a number of different coves where you can spread your towel out and recline under the beating sun.
Along the north-west coast of Goa is Baga, a beach that forms part of a 30 km-stretch of coastline in this region.
This is the perfect destination to visit if you prefer to see a livelier side of Goa. Enjoy the area's vibrant nightlife by staying in Baga hotels and join the crowds of tourists who come here for evening entertainment.
While Baga is known for its bustling atmosphere once the sun has set, there are still plenty of things to do here during the day.
Indeed, it is well known for its watersports scene and you can try your hand at a variety of activities if you stay here, which is likely to be ideal if you want to keep your family entertained during your trip.
There are also opportunities to go fishing so if you're interested in spending a day relaxing on the water, Baga could be the place for you.
If you prefer to head away from the busier beaches and explore the region on your own, there are a number of empty shorelines that are waiting to be discovered.
Those who like to do a bit of sightseeing may want to take a trip to Sinquerim where you can see a 17th century fort.
The building has now been converted into a prison and you can learn about the interesting history of the area with a visit here.
You might also want to stop at Sinquerim to take advantage of the different water-based activities, such as water-skiing, parasailing and scuba-diving.
If you or your little ones aren't too tired after a day of visiting the attractions and taking part in beach sports, you can stretch your legs by walking back to Baga along a beautiful stretch of the coastline.
And after you've spent the day in the sunshine and are looking to replenish your energy, head to one of the many restaurants in the area serving traditional Goan cuisine.
Or, you could try some of the delicious seafood that has been freshly caught by local fishermen.
Watch the sun set while sitting at a beachside restaurant and soak up the vibrant atmosphere before tucking into your scrumptious meal, flavoured with rich spices and locally-grown ingredients.