Beach club holidays offer lots to see and do
Friday, 29 June 2012 10:21 AM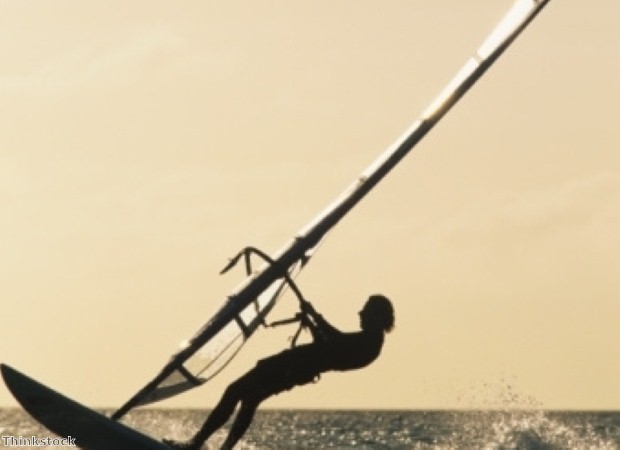 ---
A holiday by the beach is a great way to relax and take things easy for a while; however, doing nothing but sunbathe for your entire break might not always be the best use of your time off if you enjoy sports. If you're hoping to be a bit more active, it's worth heading to Greece. By doing so, you can stay at a beach club resort that will provide you with plenty of things to see and do.
The country has long been a popular destination for sun-seekers and lovers of the great outdoors, and as you can enjoy both these things when staying in Vounaki you needn't fear about boredom setting in.
Water sports
One reason why the resort, which is situated on the picturesque island of Lefkas, is an especially good place to visit due is the multiple water sports you can try. Don't worry if you've never tried one of the pastimes on offer here before, as lessons suitable for everyone from complete beginners to experienced enthusiasts looking to push their skills forward are available.
Two activities this certainly applies to are wakeboarding and waterskiing. With instructors accredited by the British Water Ski Federation offering lessons to people of all ability levels in both sports, you don't have to worry that a lack of experience will prevent you from having a go. Beginners can receive one-on-one lessons on how to successfully stand up in the water while being pulled along by a speedboat, while how to jump double wakes and ride backwards can be taught to those keen to learn some tricks.
Another exciting water sport you can try here is windsurfing. Greece is a particularly popular spot for this pastime and, by staying at Vounaki, you can choose from a range of rigs and boards that will allow everyone to ride the waves. There are classes for novices and even women-only courses, so everybody will find they can carve along the water.
This part of Greece is well-known for its clear, deep-blue seas, so snorkelling and scuba diving provides an ideal opportunity to explore the world beneath the waves. A number of boat excursions set out off from Vounaki taking you to nearby dive sites where you can dive down and see shipwrecks and coral reefs, as well as swim alongside exotic underwater species.
Of course, if you've never been diving or snorkelling before you will need to learn the basics before, you are allowed out on to the water. Enrol on a taster session run by Professional Association of Diving Instructors-approved staff to get an idea of what diving is like in the comfort of a swimming pool. If you decide you like it, you can take further lessons and be in the sea before you know it.
For those wanting a slightly less strenuous water-based pursuit, sailing is a good option. Vounaki has a sheltered bay and receives gentle winds, creating perfect conditions to learn the ropes of sailing a yacht. RYA-qualified staff are on hand to teach you everything from mooring up and rope work to sail handling and how to skipper a vessel, so by the end of your holiday you may be able to charter a yacht independently.
Land-based activities
Although Vounaki offers more than enough exciting water sports, there are plenty of fun things you can do on dry land. These include, among others, mountain biking, with the island's craggy landscape creating excellent conditions to explore on two wheels. Follow the trails that go through into the foothills of the Acarnanian mountains and you'll come across the astounding St Dimitrios monastery, a historic building that dates back to the 16th century. Gentler routes, including those that hug the shoreline, are available so there is scope to find a cycling excursion suitable for you.
Other activities you can try at Vounaki include tennis, while there are plenty of walking paths situated close by. You can head up to the remains of Kekropoula, an ancient city that was the seat of power for King Kekhropa, or hike through the nearby mountains to take in astounding panoramic views from the summit.
Take time out and relax
Whether you fill your days up with land or water-based activities, it's important to spend at least a little time relaxing. Vounaki contains a fabulous health and beauty centre where you can unwind and enjoy refreshing wellness treatments, while there are a number of swimming pools that are perfect for taking a refreshing dip in. Alternatively, you can head to the nearby beach for a spot of sunbathing.