Increasing numbers of jellyfish reported in UK waters
Tuesday, 30 July 2013 11:05 AM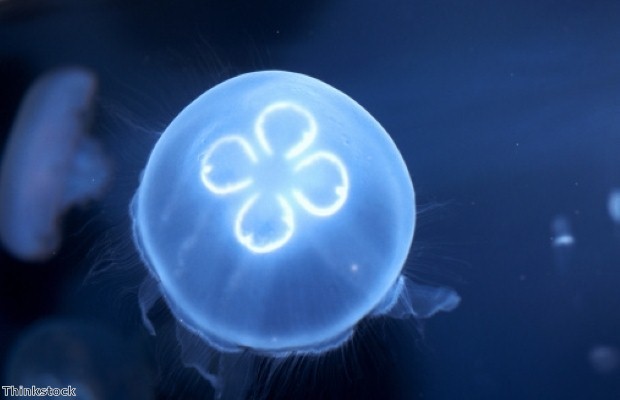 The Marine Conservation Society has warned British holidaymakers to keep their eyes peeled for jellyfish this summer, after a rapid increase of the wobbly visitors were recorded due to the recent spell of warm weather.
The warning is particularly aimed at Lion's mane jellyfish who have a powerful sting.
The increase in the creatures – including moon, compass, blue and lion's mane jellyfish – act as a barometer of the seas and are important indicators of the state of the ocean, Dr Peter Richardson, Biodiversity Programme Manager and jellyfish expert explains.
"There is some evidence that jellyfish numbers are increasing in places around the world, including UK seas, although some scientists argue that jellyfish numbers increase and then decrease normally every 20 years or so. However, others believe these increases are linked to factors such as pollution, over-fishing and possibly climate change," he said.
This follows the millions of jellyfish that invaded the thousands of miles of Mediterranean coastline in June, which scientists said threatened the health of the seas as well as that of the tens of thousands of tourists who head to the area annually.
"The scarcity of jellyfish reports before June was unusual and could well be linked to the exceptionally cold spring. However, as our waters warmed, sightings of jellyfish increased, with moon jellyfish reported in large numbers around the UK, reports of compass and blue jellyfish in the south west, and blooms of Lion's Mane jellies around North Wales and North West England," he added.
Every summer hundreds of reports of jellyfish sightings are made to the Marine Conservation Society's (MCS) National Jellyfish Survey, which is in its 10th year, providing valuable information about where and when jellyfish occur in UK seas amid global reports of a rise in jellyfish numbers.
During the last decade, 7,500 jellyfish reports have been made by the public to MCS.
Follow us @travelbite