A guide to the different ways you can reach your resort
Friday, 3 August 2012 8:34 AM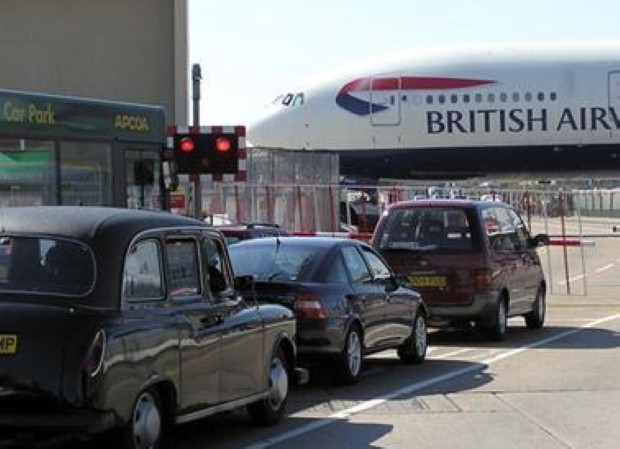 ---
Travelling to and from airports can be tiring and stressful, especially if you have little ones in tow. After arriving at the airport a little bit frazzled, you often then have a lengthy wait before your flight, which in turn can take a long time.
Then there is the journey at the other end. The country and language might be unfamiliar, so tackling public transport or trying to secure a good deal with a local taxi might prove to be a headache. However, there are plenty of other ways you can get to your accommodation after your plane lands. Below are some of your best options.
Shuttle transfers
Choosing airport shuttle transfers is a cost-effective and convenient way to get you and your party to your holiday destination. Each individual pays a set price for their seat, with the bus or coach either filled with other residents who are staying at your hotel, or people who need dropping off at various places within your resort. You will be given an estimated time of when your hotel will be reached, meaning you can sit back and relax, knowing your cases are safely stored away and that the driver knows where they are going.
Due to the fact that several people are on the same shuttle transfer, the cost of this type of travel is often really affordable. This means your getaway budget isn't dented, while you can rest assured the price won't suddenly change, which can sometimes happen when travelling in a local taxi.
Minibus transfers
If you are holidaying with a small group or have several family members with you, booking a minibus transfer is convenient and takes the hassle out of travelling to and from the airport. One of the benefits to this type of transfer is that the minibus will be just for your group, so you will directly be taken to your accommodation, rather than having to stop off along the way.
Secondly, you can avoid flagging down several taxis and negotiating a price, as well as trying to pile everyone on to public transport. Simply step into your own minibus and relax as you are driven to your hotel. Finally, you will pay for the entire vehicle, rather than per person, so this can sometimes work out cheaper than other options.
Limousine transfers
Should you want to push the boat out and travel in style, whether because you've worked hard all year or the break is for a special occasion, a limousine transfer is the way to go. Despite what you might think, these need not cost the earth. You will typically have a choice of vehicle, although the S Class Mercedes is a popular limousine. Of course, you will be greeted by a uniformed driver, really making this type of transport a special treat. They tend to seat up to eight people, making them great for landmark birthdays, honeymoons, hen holidays or simply for a business trip.
Coach transfers
If you are travelling with a very large group, such as a school class or sports team, a coach transfer is an easy way to get everyone to your accommodation without losing someone along the way. Since you will all be going to the same place, you can hop on, rather than having to split the group up to fit into several smaller vehicles. Coaches are also great if you have large amounts of luggage, such as sports equipment, as they will fit underneath the vehicle.