Have a family-friendly Spanish holiday
Wednesday, 5 September 2012 1:48 PM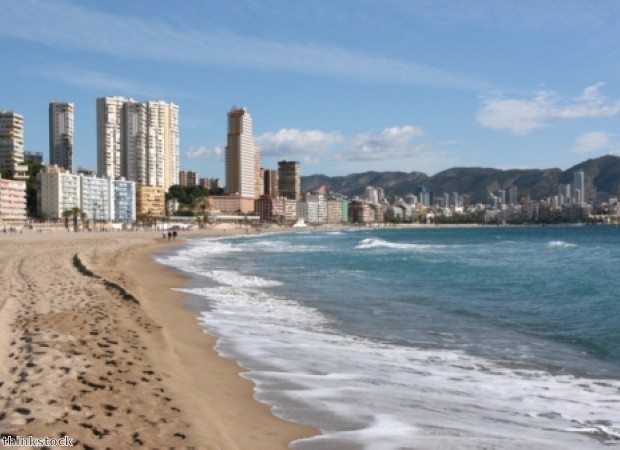 ---
If you're keen to take a holiday in the sun that offers something for all the family, Spain is one destination you should definitely think about visiting. The country has long been popular with Britons, so you can be sure of being able to go somewhere that appeals to you and your loved ones.
As is the case with any break, though, you should think carefully about where exactly you ought to go. Although a selection of amazing family-friendly resorts and cities are to be found in the Spanish mainland, visiting the country's numerous islands will also put you in a great position to relax and have fun all while soaking up that famous Mediterranean sunshine. Here's a guide to some of the best destinations that will cater to travellers of all ages and interests.
If you're keen to take your children on a bustling Spanish break that will give them an insight into the nation's rich culture, head to Valencia. While it is one of the country's biggest cities, it is much smaller than Barcelona and Madrid and, therefore, much easier to navigate.
Come here and your little ones will have plenty of fun exploring Parque Gulliver, which translates as Gulliver's Park in English, a complex that takes inspiration from the iconic Gulliver's Travels book. Kids will be able to play with a giant chessboard and use skating facilities, while there is also a mini golf course and a huge model of Gulliver to capture their interest.
Nature-loving families, meanwhile, will be enthralled with a trip to the Oceanografic aquarium. As the largest facility of its kind in Europe, the complex is home to some 500 different aquatic species, including seals, dolphins and walruses. You can also visit the city's botanical gardens, where you will come across thousands of exotic trees, plants and flowers, such as holm oaks and sea daffodils.
For many, one of the most appealing aspects about taking a holiday in Spain is being able to relax on golden sand and take in magnificent sea views. This is certainly something you can do in Benidorm, which is commonly regarded as one of the most popular family holiday destinations in the Costa Blanca region. Located about an hour's drive from Alicante airport, the resort's numerous hotels can be easily reached by shuttle transfer, so you can soon hit the beach.
One of the most popular stretches in Benidorm is Levante. Here, you and your children will have a 2 km expanse of sand where you can sunbathe, build castles and splash around in the crystal-clear water. Nearby is the Mal Pas, a wonderful cove situated near Benidorm's old town district that is perfect to explore if you fancy taking a break from the crowds.
Make sure that you take the kids to L'Aiguera Park too. This large public space offers plenty of room for children to run about and play, while the stunning auditorium regularly hosts concerts during the summer months.
While the mainland offers plenty of scope for a family-friendly holiday in Spain, it's certainly not your only option. Indeed, Mallorca is also a fantastic destination for this kind of break and if you head to Palma, the island's capital, you will find five beaches where you can relax and soak up the sun.
If you and the kids fancy being a bit more active, you can try your hand at a range of activities, including kitesurfing and wakeboarding. A trip to Sa Seu, the city's cathedral, will make for a fantastic day out. Here, you'll get to take in an amazing example of gothic architecture and enjoy great sea views.