A guide to the Classic Inca Trail
Saturday, 1 September 2012 8:53 AM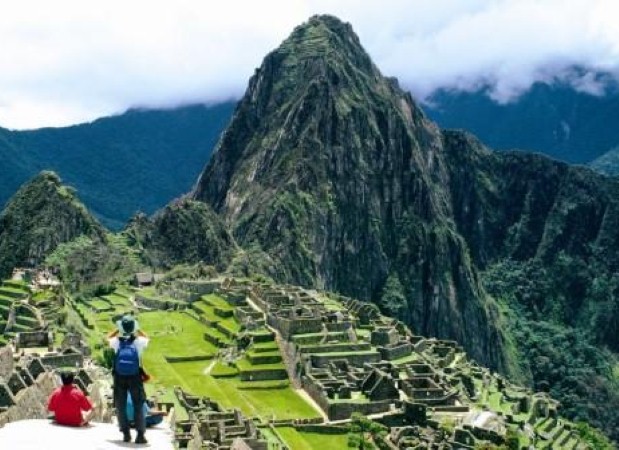 ---
The Classic Inca Trail remains the most popular way for hikers to reach Machu Picchu high in the Peruvian Andes. The route leads you through the jungle, past various Inca ruins, before finally reaching this famous mountain settlement via the Sun Gate.
Here's a brief guide to what you can expect if you decide trekking to Machu Picchu via the Classic Trail is the right option for you.
Classic Inca Trail: the basics
Duration: four days of walking (although allow longer to explore the ruins, as well as Cusco).
Maximum altitude: 4,200 m
Trek accommodation: tents
Permit: You need to buy an Inca Trail permit before your trip at a cost of £185.
Day-by-day: what to expect
The first thing to remember when you're tackling the Inca Trail is that, although you'll reach high altitudes on the trek, you have an excellent opportunity to acclimatise in Cusco before you set off. The city sits 3,326 m above sea level, so it's advisable to spend a couple of days here and explore its sights before you embark on your trek.
Your first day of walking will be an introduction to the stunning Andean scenery and isn't particularly strenuous. It will lead you through the Urubamba River Valley to your first campsite at Patallacta and only takes around two to three hours.
The following morning your trek will start in earnest, beginning with a relatively steep climb up to the village of Huayllabamba before leading you deeper into the cloud forest. Here you'll be surrounded by all manner of flora and fauna and may even catch a glimpse of some hummingbirds.
Day three will be your most challenging, as you'll ascend to Dead Woman's Pass at 4,200 m – the highest point of your walk. Crossing the pass will reward you with amazing views of the valleys below, before you continue to your final camp before you arrive at Machu Picchu.
On the last day of hiking you'll approach the famous Inca city via the legendary Sun Gate, from where you will have stunning views of the ruins below. This is an iconic sight and has been pictured on many postcards over the years. Be prepared for an early start to watch the sunrise over the peaks of Salkantay and Veronica, too.
This will conclude your trek on the Classic Inca Trail, but that's not the end of your adventures, as you'll have the evening to unwind and relax in the hot springs at Aguas Calientes before returning to Machu Picchu early the following morning to fully explore the site.
Essential items to pack
As your main luggage will be carried along the trail by porters, you're asked to restrict the weight of your bag to a maximum of 8 kg. There are places in Cusco where you can store the rest of your bags for the duration of your trek, so don't worry overly about this.
You'll only be walking for four days, so you don't need lots of changes of clothes, but it's advisable to take layers as it can get cold as you reach the higher altitudes. A waterproof jacket and trousers are also recommended as rain isn't uncommon in the mountains. Other useful items include a head torch, non-disposable 1 litre water bottles, trekking poles and anti-bacterial handwash.