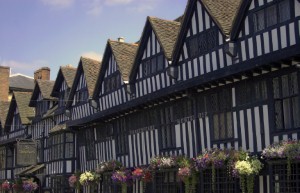 Some students may find it difficult to imagine the people behind great written works, but literature school trips might help them to do this.
Studying a novel or poetry can give pupils a good insight into the emotions of the writer, but taking a school tour can give them a better impression of their lives.
They will be able to give the texts a context with regard to location, culture and society or simply be able to see where these acclaimed authors spent their days.
Taking a trip with Equity School Travel will give students the chance to step into the writers' footsteps for a moment and see what scenery inspired them to write their important works.
Places to visit on literature school trips
The process of picking a location to take your school group to depends on what pieces of literature they are studying at the time.
Excursions to Dublin are popular with students as the Irish capital is filled with different locations that budding writers might find interesting.
You could visit the house that George Bernard Shaw spent his childhood in, or learn more about James Joyce at an exhibition centre dedicated to his life and works.
Students keen to learn more about Irish authors may also want to visit the Dublin Writers Museum, as this is where you can find out more about the city's famous novelists.
A description of school tours for students studying English would not be complete without talking about literature trips to Stratford.
As the birthplace of William Shakespeare, there are many sights to see in this picturesque town dedicated to the playwright.
Head to Shakespearience, where you can learn more about the life of the writer. Or, take a tour of the town to see landmarks that he took inspiration from for his plays.
Finish off the day by watching one of his works being performed at the Royal Shakespeare Theatre, where you can see his scripts come to life.
Let Equity School Travel make a perfect itinerary for you
Equity School Travel has been making itineraries for school trips since 1991 and our team of experts know exactly where to take youngsters to learn about the topic they are studying and have an enjoyable time.
We can work with you to create a tailor-made expedition to fit in all the sights that you want to see and will give you assistance until you have returned from the trip.
As holders of the Council for Learning Outside of the Classroom Quality Badge, we always maintain a high standard of education with our excursions that will add to youngsters' knowledge and get them interested in finding out more.
For more information on the excursions we offer, call us on 01273 648 248 or email tours@equity.co.uk.

---