A guide to popular Greek cruise stops
Wednesday, 4 July 2012 3:51 PM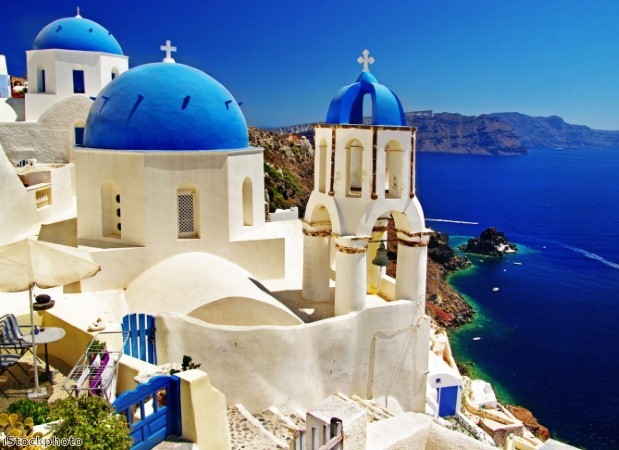 ---
If you're planning a sunshine holiday, one destination likely to spring to mind when you're choosing a location for your break is Greece. Known for its glorious sunshine, sandy beaches, sumptuous Mediterranean cuisine and wide-ranging attractions, Greece is an ideal spot for all kinds of holidaymakers.
To experience a variety of Greek regions, Med cruises are ideal, as your ship will stop off at a number of fantastic destinations during its journey. Read on to learn more about some of the most popular ports of call.
Corfu
The island of Corfu is renowned for its golden sand and beautiful coastline, so if you're hoping to sun yourself by the sea, this is the place to do it. The largest of the Ionian Islands, Corfu boasts a wealth of draws in addition to its beaches, such as beautiful landscapes characterised by olive trees, medieval villages, traditional tavernas and Byzantine churches.
During a stop here, it's worth checking out some of the local attractions. There are numerous buildings of note on the island, including the New Fortress and the Old Fortress. The former was built between 1576 and 1645 in an imposing, grand style on an artificial hill. The latter, meanwhile, is an even earlier creation and is a magnificent sight, being almost surrounded by water. Another must-visit for history buffs is the archaeological site of Palaeopolis and the Mon Repos, which formerly constituted the island's ancient market.
Santorini
The ancient island of Santorini – or Thira, to give it its official name – is another great spot for beach bums, and you're in for a surprise if you visit as the sand here is black in many places. This is as a result of the island's volcanic heritage, and the island today is essentially the caldera created by a volcanic eruption that occurred during the Minoan era.
After soaking up some sun on the sand, explore the island's history with a trip to the Minoan Bronze Age settlement remains of Akrotiri. Many of the artefacts uncovered at the site are on display at nearby Museum of Prehistoric Thera and include pots, jugs and artwork. If you're keen to get out at night, Santorini is a great place for experiencing some lively nightlife, and there are bars, clubs and cocktail lounges to choose from.
Mykonos
The Greek island of Mykonos is a traditional town full of whitewashed buildings and rustic tavernas that are worth calling in at to experience authentic Greece. There are a few interesting museums here, including the Archaeological Museum and the Aegean Maritime Museum, and the island is particularly well known for the windmills that dot the landscape. Another local landmark is the church of Paraportiani, which dates back to the Middle Ages.
Athens
The capital of Greece, Athens is renowned for its ancient ruins, which include the Parthenon and the Acropolis. If your cruise ship is stopping here, it's well worth venturing ashore to see these antique marvels for yourself. Afterwards, visit the Acropolis Museum, where you can admire the excavated artefacts, or head to the Archaeological Museum to take a look at items spanning a timeframe of 5,000 years.
Chios
The verdant island of Chios is another spot you might visit on your cruise, and if you venture ashore you'll be treated to impressive landscapes of wild vegetation, vast beaches and medieval villages. The Aegean island is home to the Nea Moni monastery, which is a UNESCO World Heritage Site dating back to the 11th century. There's a Byzantine Museum and a castle to explore here, too.