Reconnect with loved ones on family adventure holidays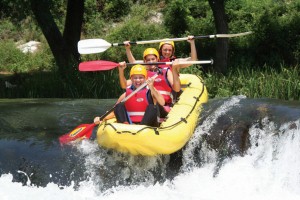 Whether it's the bleak midwinter or the start of a sunny spring, you're probably already anticipating your next holiday, counting the weeks and dreaming about spending quality time together with your family on a wonderful break abroad.
But what will you and your loved ones do this year and where will you go? If you're tired of the same old getaway, add a bit of pizzazz to the summer with a family adventure holiday.
Of course, planning a getaway that everyone will enjoy can be a bit trickier than you may think. This is especially true if your kids are different ages or don't share many interests.
What's more, the holiday shouldn't just be about what the kids want – as parents, you work hard throughout the rest of the year, so your break should be both relaxing and interesting to you too!
As travel experts with more than 30 years of experience in organising adventure getaways, Explore Worldwide can help you to plan your family holiday. Our destinations span the entire globe and we offer a huge selection of activities so that you can create some wonderful family memories.
How to plan the perfect family holiday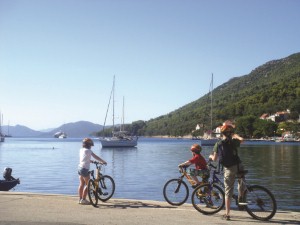 There's a lot to think about when organising your getaway and with a whole world of destinations to choose from, it can be difficult to know where to start.
Begin by suggesting a few destinations to your kids and see what they are most interested in? This is especially helpful with older children and teenagers, as including them in the decision-making process can help to ensure that the holiday you choose is one they will enjoy.
For animal lovers, options could include African safaris, trips to Antarctica to see penguins up close, or a holiday in Madagascar, with its rich variety of unique creatures like lemurs and aye-ayes. Other possibilities include timber rafting in Sweden, exploring Angkor Wat in Cambodia or trekking through Nepal.
Once you've narrowed down the options a bit, make a list of the different activities each person would like to take part in – such as going to museums, tasting local cuisine, relaxing in a spa, spending time at an amusement park, playing on the beach or seeing a show. This will help you to schedule your time to include something for everyone.
It's important, however, not to over-book yourself. If you have every minute of every day planned, you'll feel stressed trying to cram everything in. Don't forget that your family holiday should be about relaxing and having fun together.
Book your next family adventure with Explore Worldwide
If you're ready to start planning your next break abroad, Explore Worldwide can help you find a getaway that you and your loved ones will enjoy.
The beauty of our adventure holidays is that they offer something to suit everyone – from sea kayaking and lounging on glorious sandy beaches, to exploring the intriguing history and culture of the various destinations.
Our itineraries are designed to keep travellers active both physically and mentally, plus they provide plenty of time for families to reconnect with one another.
To find out more about the holidays we offer, visit our website at www.explore.co.uk. You can also phone us on 0845 291 4541 – a member of our team will discuss your options and help you start planning the family holiday you've always dreamed of.
---