Why travelling is the adventure of a lifetime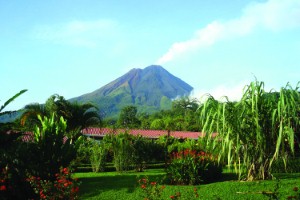 If you are something of a thrill-seeker then you will find there is no greater experience than adventure travel in some of the most amazing destinations on earth.
And you don't have to be fresh out of school to enjoy a trip like this. Here at Inspired Breaks, we pride ourselves on organising unforgettable excursions to places across the world.
The activities you get to participate in when you are on one of our tours are designed for grown ups and if you're an adrenaline junkie you will certainly find you are well catered for.
To find out more about the kind of adventure holidays Inspired Breaks excels in, read on.
Have an adventure while travelling the world
Of course, travelling overseas is something of an adventure in itself, but there are so many things to do and see as you journey around that you are sure to want to give them a try.
Imagine visiting the Galapagos Islands – home to the rare species that inspired the works of Charles Darwin – and helping out on a conservation project.
Alternatively, you could spend your career break exploring China, taking in sights from the Great Wall to the Forbidden City. Or why not trek through the heart of beautiful Cambodia visiting the ancient temples nestled within the mountain scenery?
You could ride on horseback through South Africa before volunteering in the conservation of these beautiful animals, or journey from Botswana to Zambia, passing the majestic Victoria Falls on your way.
New Zealand, the US, Peru, Mozambique and Laos are just some of the other amazing destinations we can arrange trips to – while you could even try your hand at cruising on a tall ship around the Great Barrier Reef of Australia if you really want an adventure you'LL never forget.
Experience a Thailand adventure holiday
When it comes to travelling overseas, Thailand has to be one of the most iconic destinations to visit on your journey.
This beautiful Asian country has something to offer practically everyone, whatever it is that interests you.
You can spend your time island-hopping, relaxing on the beautiful sandy beaches or exploring the bustling cities.
And if you're a thrill-seeker, then there is nothing like a Thailand adventure holiday to get your pulse thumping.
Inspired Breaks' Thailand Explorer package allows you to take in some of the country's biggest attractions, experiencing the vibrant culture, beautiful islands and lively atmosphere firsthand.
Starting in Bangkok, you will be able to delight in the hustle and bustle – which will seem a million miles away a little later in your break when you bask in the tranquillity of the islands of Ko Lanta and Ko Phi Phi.
Other highlights include a visit to Kanchanaburi and the famous bridge over the River Kwai.
And perhaps the most memorable and enjoyable experience will be the chance to interact with and help teach some of the local children.
Travel with Inspired Breaks
Our Thailand Explorer package spans just two weeks and as you can see we certainly pack a lot into that time.
Indeed, you will find the perfect adventure break for you whatever stage of life you are at – even if you just have a few weeks of annual leave to use up.
If you want to embark on a travel experience that is different to the traditional seaside break then contact us on 08445 734 101 or email info@inspiredbreaks.co.uk.
Before you know it, you will be embarking on your very own adventure of a lifetime.

---