Book Emirates flights with Flight Centre First and Business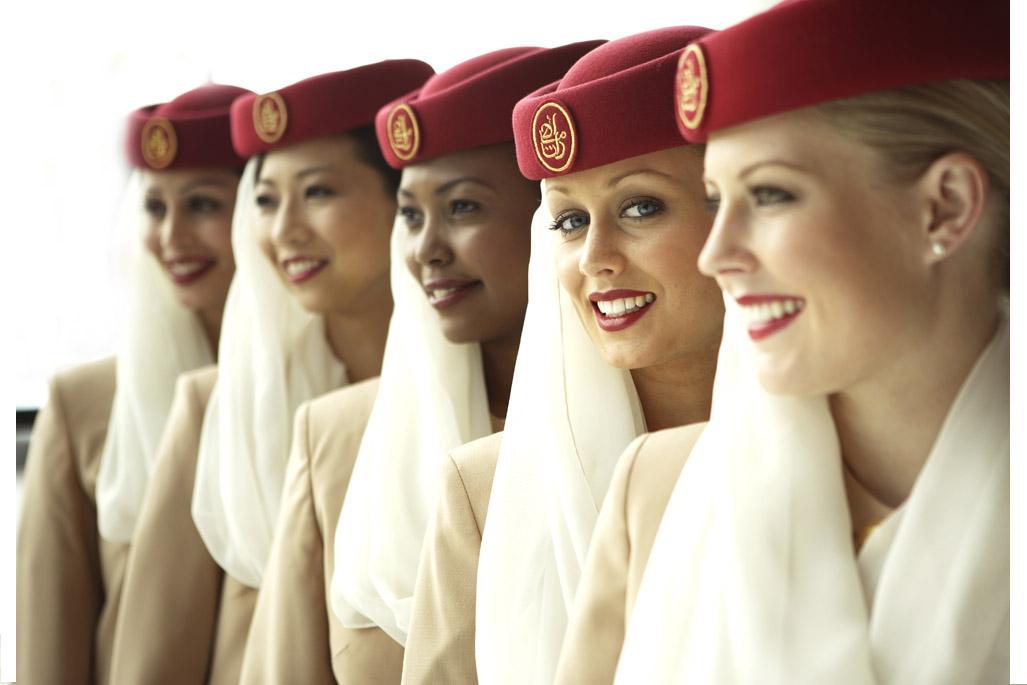 Here at Flight Centre First and Business, we have forged partnerships with some of the biggest names in the travel industry, so make us your first port of call when you're searching for airfares all over the world.
Emirates is just one of the high-profile carriers we work closely with to ensure that you not only have a comfortable journey, but that you also get the best price for your flights.
Booking first and business flights with Emirates will provide you with a host of benefits before you even board the plane, along with exceptional service in the air and a comfortable cabin.
What to expect from Emirates flights in a premium class
Passengers who choose Emirates business class flights or first class flights will receive a host of benefits.
Emirates offers a complimentary chauffeur service across 30 cities worldwide to ensure you get to and from the airport in comfort and style.
You can also expect to receive priority check-in and boarding services, as well as being able to take advantage of exclusive lounges especially for Emirates premium class customers.
On board, you will enjoy even the longest of journeys due to the extra space in and around the seats, as well as a 55 to 62-inch seat pitch in business class and a minimum of 72-inch seat pitch in the first class cabin.
Emirates boasts an award-winning inflight entertainment system offering a host of movies, music, TV and games to keep you occupied. The carrier also enables you to send and receive emails and SMS text messages while in the air.
Booking Emirates with Flight Centre First and Business
Here at Flight Centre First and Business, we have been helping travellers plan and book journeys for business and pleasure since 1981.
In this time we've built up an extensive network of connections with the biggest names in the travel industry and our friendly and knowledgeable staff will always strive to find you the best deals.
As well as requesting a quote and making your booking online, you can also pick up the phone or head to one of our high street stores in the UK to speak to one of our expert advisors.
Because we are a truly independent travel agent, you can rest assured that our staff will always find you the best deal to meet your needs.
We are also bonded to ABTA, IATA and ATOL, so when you come to us to book Emirates flights, you'll know that your trip is fully protected.
---