What to expect when hiking the spectacular Mount Kilimanjaro
Friday, 24 February 2012 1:16 PM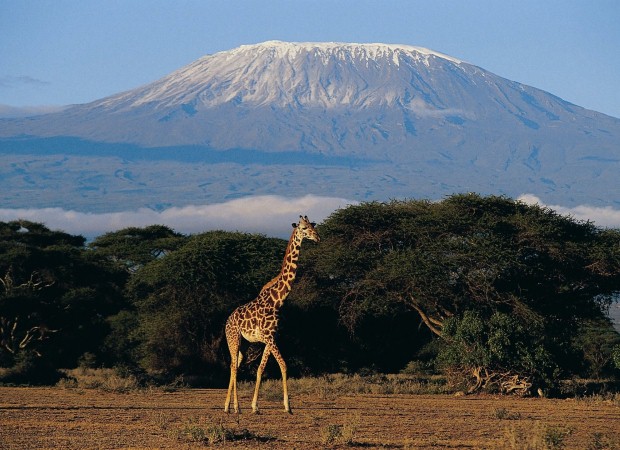 ---
Thinking about hiking Kilimanjaro? Good for you. Before you get carried away with your planning, it's worthwhile doing a little background research to find out what you're in for. After all, trekking up the world's tallest freestanding mountain may be amazing, but it's not easy!
The basics
Situated in Kilimanjaro National Park in Tanzania, this dormant volcano is an epic 19,341 ft above sea level. It's the highest point in Africa – which is why you'll often hear the summit described as the 'roof of Africa' – and reaching the top is something many trekkers aspire to.
What to expect
While the fact that you don't need any specialist climbing knowledge or ropes to ascend Kilimanjaro might have you thinking it's not that hard – don't be fooled. It is a tough challenge, and one you'll definitely need to make sure you're in good shape for. Fortunately, it's also well worth the effort. In fact, it'll probably be one of the most rewarding experiences of your life.
There are a few things you need to prepare yourself for before you head out, aside from general fitness. The first is the changeable weather. Now, no matter what time of year you decide to tackle the mountain, you're more likely than not to experience some erratic climate conditions. Prepare yourself for extreme cold and snow – and particularly for rain. Wet weather gear is an absolute must – don't even think about setting off without it!
The next thing you need to be mindful of is the effect of altitude. Kilimanjaro is seriously high and, the further up you go, the less oxygen there will be in the air and the weaker you will feel. This often proves to be a stumbling block and can prevent you from getting to the summit, so don't take it lightly. A good way to tackle the problem is by making sure your schedule includes a good chunk of time to acclimatise – so bear this is mind when picking out your itinerary.
Routes
One of the biggest decisions you'll need to make is which route you're going to take – and there are plenty to choose from. The Maranga and Machame trails are the most popular, but since there isn't a shortage of good options out there, it's worth giving these a miss for something a little quieter. After all, you're probably only going to this once, so it's worth avoiding the crowds, right?
If you're after a long route, the Shira is a good way to go. This'll give you eight days on the mountain and you'll head through some pretty exciting wilderness, which gives this option a really adventurous edge.
Of course, it's not the amount of time you spend on the mountain that really matters, but the experiences you have. So, if you're happy to opt for something shorter, go with the Rongai trek. You'll spend about six days on the mountain itself – and people often say this is the most beautiful of all the trails available.
It's also a good choice if you want to get a different perspective on the peak, because it approaches it from the north. Along the way, you'll hike through equatorial forests, see the plains of Amboseli in the distance and take an amazing detour to Mawenzi Tarn, before you reach the summit, surrounded by ice cliffs and striking glaciers.