Volunteering in Peru: A rewarding and exciting experience
Friday, 4 November 2011 3:35 PM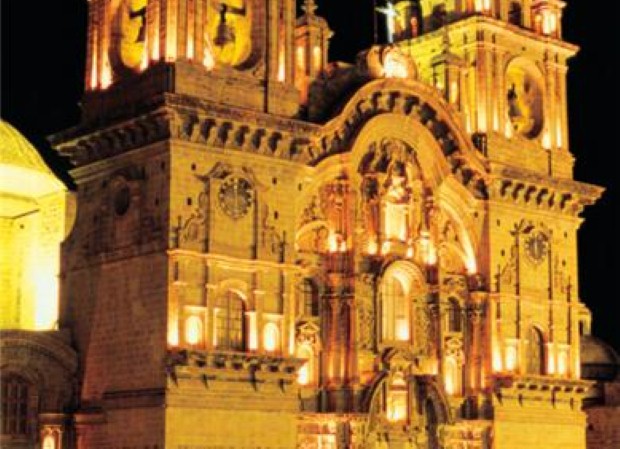 ---
If you're looking for a unique way to explore one of the most exciting countries in the world, undertaking voluntary work in historic, vibrant Peru could be among the most memorable experiences of your life.
This huge South American country is home to many diverse landscapes – from lakes and mountains to jungles and deserts – and is famous for once being home to pre-Columbian civilisations who left a lasting legacy in the form of numerous ruins and well-preserved cultural works.
Join a Peru volunteering project and not only will you have the opportunity to see some particularly wonderful attractions and explore the country's natural landscape, but you will also learn new skills or put existing ones to the test as you help others and make a real difference to their lives.
Volunteering in Peru: What to expect
So, what kinds of projects can you choose from if you do decide to engage in voluntary work abroad in Peru?
Many schemes involve working with children, either those who come from disadvantaged backgrounds or kids who have to work harder than others to get by due to a disability or other health problems.
You could find yourself helping out at an orphanage, children's home, day care centre or school, or perhaps aiding youths living on the streets in Cusco, the Peruvian capital.
Among the duties and activities you may be required to undertake are teaching English, maths, sports or music, as well as practical skills like weaving or leatherwork.
Alternatively, you may wish to sign up for a programme that involves helping disabled children. In this case, you might end up assisting at an institute with basic care and play.
If you have qualifications in areas such as physical or speech therapy, you could be able to put these into practice – making a real difference to the lives of these kids in the process.
Of course, you won't be expected to simply fly to Peru and start volunteering immediately. Depending on the provider you sign up with, you may have a week or so at the beginning of your trip to learn basic Spanish, find out more about other travellers in your party and generally get used to life in the country.
You will then be dispatched to a project where you will help out for a set period of time. Again, depending on the package you're on, you may be able to spend weekends and other free days seeing the local sights. Alternatively, you might have a week or so at the end of your adventure to explore Peru at your leisure.
Activities and attractions
If you choose a project that has you based in or near Cusco, you will have plenty to see and do during your free time.
The city itself is packed with fascinating sights, including Incan palaces, the Convent of Santo Domingo, the San Blas artisan quarter and the bustling main square.
However, the most famous attraction is, of course, Machu Picchu, which was discovered in 1911 and is a ruined Incan complex that consists of temples, tombs, observatories and other intriguing structures nestled atop a mountain overlooking the Urubamba river.
You can either walk or take a train up to the site. The Inca Trail is the most famous path for the former option, although you may enjoy the Lares Route just as much – you'll be able to explore villages, see glacial lakes, relax in hot springs and much more on your way to Machu Picchu.
Other attractions you may want to see as a volunteer in South America include the world's highest navigable lake, Titicaca, which can be found near the border with Bolivia.
With so much available to see and do between rewarding stints of volunteering, this type of Peruvian adventure holds much appeal – so why not look into booking the experience of a lifetime today?