Spend Christmas on the Thames
Wednesday, 17 October 2012 10:00 PM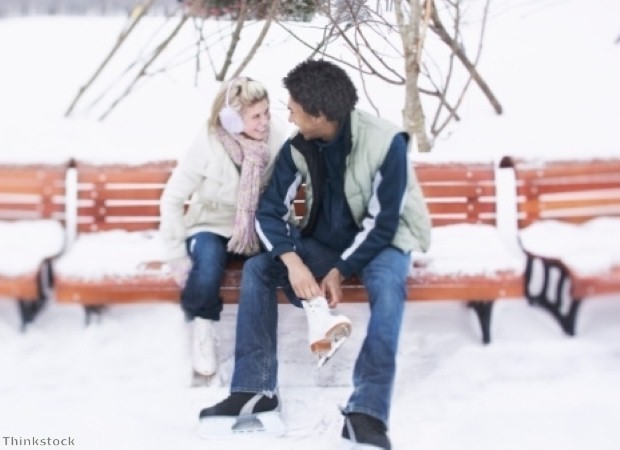 ---
If you'd like to get away from it all this festive season, consider booking a boating break on the Thames. The waterway runs through London and its surrounding areas, so you won't be short of events to attend to make this Christmas really special.
To find out more about what's going on during the holiday period, keep reading.
Richmond upon Thames
From November 1st onwards, the London borough of Richmond upon Thames is hosting a range of events to mark the festive period. November 10th will see the Rose and Bea Pop up Gift Fair take place at Rose House, and this is set to be a great event for picking up stylish gifts.
Meanwhile, from December 1st, Hampton Court Palace will be home to an ice rink, and visiting this is sure to be a memorable excursion. The building is a beautiful Tudor palace and the ideal place to get into the Christmas spirit with your loved ones. It's also possible to hire the Garden Room of the palace for your own Masquerade Ball, which includes a drinks reception, three-course meal, DJ and dancing, and many more features.
Oxford
Perhaps the best-known of Oxford's Christmas events is Light Night, which will take place on November 22nd and 23rd this year. Thousands of people turn out to watch the lantern parade and visit the stalls, and such is the event's recent success that it is being spread over two nights this year.
The lights will be lit on November 22nd and late-night Christmas shopping will begin at the local stores. The following evening will see the children's lantern parade take place, as well as singing and dancing celebrations. Cultural institutions will open their doors for special exhibitions and artist-led workshops will be held throughout the city to mark the night.
During December, Oxford Town Hall will be hosting a number of Venetian Masquerade Christmas parties, at which visitors will have the opportunity to meet 'Casanova', tuck into a three-course meal and dance the night away.
Windsor
There is always plenty going on in Windsor during the festive season, including an Italian Christmas Market, seasonal pantomimes and an ice rink, which is usually set up in Alexandra Gardens. Windsor Castle often organises tours in the evening throughout December, with visits to the state apartments led by an expert guide.
Set to take place on December 14th, the Carols on the Hill event will see bands perform a number of popular Christmas carols in front of the castle from 18:00. Meanwhile, on December 18th, the Festivo concert will be held at the castle, and will comprise carols, sing-alongs, light entertainment and devotional readings.
Also during December, an independent farmers' market is usually held, in which you can pick up all sorts of fresh produce and other goods.
Henley on Thames
Part of Oxfordshire, Henley on Thames has a bustling Christmas calendar of events that is separate from the festivities being held in the centre of the city. The area's Love Local Christmas Market will take place at Henley Town Hall on November 22nd, bringing together local artisans and retailers to showcase their goods. There will be all sorts of unusual and individual gifts to pick up, including candles, children's toys, jewellery and handmade chocolates.
Head to Shiplake the following day and you'll be able to visit the Christmas fair being held at The Croft, the proceeds from which will go to Shiplake C of E Primary School.
A number of other events are being staged throughout the area in light of the festive season, including a Santa Fun Run on December 2nd and a daily performance to mark each day of Advent. The Henley Choral Society will also be putting on its Christmas Concert on December 11th at St Mary's Church.
Kingston upon Thames
The royal borough of Kingston upon Thames will be holding a Vintage Christmas Gift Fair on November 18th between 11:00 and 17:00 at the beautiful Glenmore House. Visitors will be able to browse around 50 stalls and take a look at vintage goods and handmade crafts.
On November 24th, meanwhile, there will be another fair, held at Princess Alice Hospice. Handmade cards, decorations and gifts will all be available to buy, and there will be homemade cakes, face painting and a toy stall as well.