London is packed with lots of tourist attractions. It's one of world's best capital cities with a rare blend of modern and ancient attractions drawing millions of tourists from all over the globe. Being the economic leader of Europe and the center for business and creativity, London is well-known for politics, commerce, tourism and different activities.
London is not a city special for snowy cliffs, cool beaches or vast greeneries. Though, it's a land with over two hundred lingual diversities. The city is also a busy center for modern-day captivations, historic buildings, parks, museums, theatres, scientists, musicians, and poets. No matter if you are a shopaholic, entertainment, and art lover or a tourist hunter, London is a one-stop store for anything life has!
If you're thinking of traveling to London, travel tips can make your trip more pleasurable and much easier. Regular local blogger and traveller James Frazer-Mann has listed of some of them here:
Decide Which Time of the Year to Visit London
London weather is not predictable, but it luckily does get warmer than many other parts of Britain during summer. Londoners are known to carry umbrellas and sunglasses throughout the year frequently. But London weather is never so extreme as to reduce all the great things to do in the city, and the major attractions aren't seasonal.
The city witnesses a significant increase in visitors in August and July (the hottest time of the year). Between the winter months of February and November below zero temperatures are expected and it's very windy and wet. The spring and summer months are temperate but it does rain year round. When packing for your trip, it's important to take the weather and the time of year you'll be traveling into consideration. Make sure you have protective gear and adequate warm clothing before you go. This will also decide on which tours you want to take in London depending on the weather.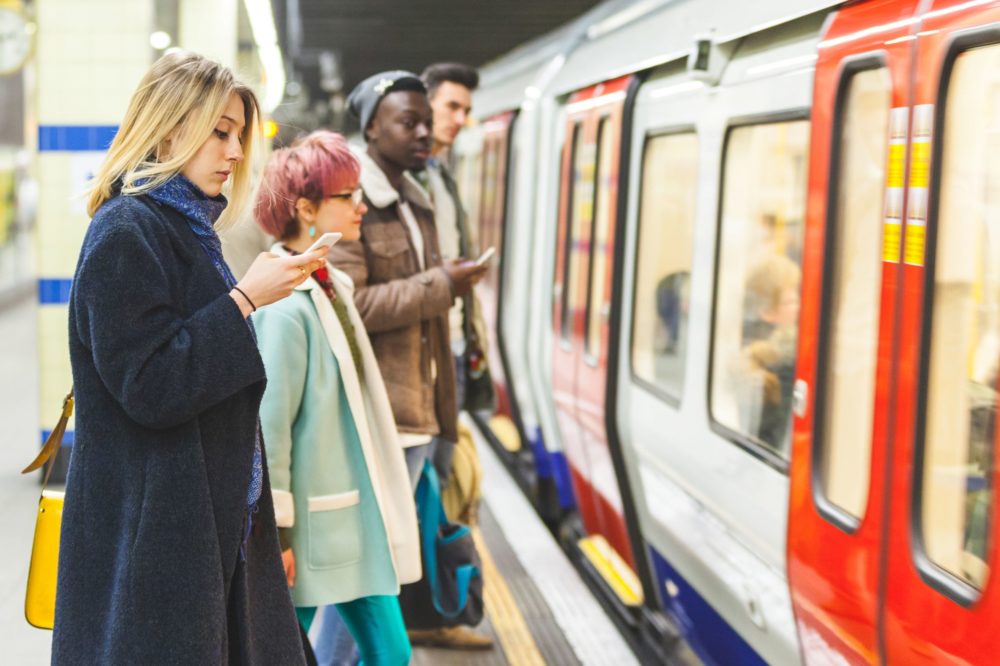 Figure Out How to Use Public Transport
London has one of the best public transport systems globally; the system is so advanced that owning a car is pointless. There are different forms of public transport to choose from, but the most common is the London Underground. Getting around London by tube allows speedy and easy access to the heart of the city without fretting about getting lost or the city's notorious traffic. For somebody who is new to London, the tube is the ideal form of transport, and it's also inexpensive, highly reliable and safe. London is well-known for its big red buses which are widespread forms of transportation especially once the tube shuts at night. You'll be able to purchase a bus map at any travel centre or tourist office which will help you work out the bus routes, which bus stops you need to be at and when. The traditional black taxi cabs can be hailed on the street or pre-booked through the phone. They are the most expensive form of transport, and most individuals only use them once the busses and tube have stopped running.
Most ticket offices in London Underground stations have been shut down in favour of automated machines, which are multilingual and awesome, but difficult to get an Oyster Card from. These handy travel passes, pre-loaded with credit – cut down on travel fares and have a daily limit, so you'll never pay too much in a day – however much you travel. Thus, pre-order your Oyster Card online and have it shipped to you, wherever you're in the world. That way you're good to go the instant you arrive!
Where to Stay in London
If you're staying in London for a brief period, it would be best to stay in central London to refrain from wasting a lot of time traveling. It's very  easy to move around London on public transportation so don't worry too much about which area is central London; if you find a hotel you like or can get a great deal, then as long as it's central you'll be okay.
3 Things You Must Pack when Travelling to London
If you take some time to cautiously plan the stuff that you need to pack when traveling to London, your trip can go smoothly. Are you unsure about what you must pack on your trip to London? No worries on that, as here is a short list of the essentials you need to bring.
1. Toiletries
Even though you can find toiletries on your arrival in London, lip balm, tissues and other toiletries are very useful. Moisturizers and sunblock are also handy. They can help alleviate pain in your dry skin owing to the very cold air.
2. Appropriate Footwear
Admittedly, walking is the major part of all vacations. So, if you're planning a trip to London, correct footwear or shoes is crucial to include in your luggage. Bring your old pair of sneakers as walking with your new pair of sneakers can create blisters, which will put a damper on your expedition. Check out Morning Glory London for daily weather updates to wear the right footwear.
Most folks wear tennis shoes in London or any trendy boots. You might also want to bring something a bit elevated to prevent wet conditions. Go for ankle boots and calf-height for the winter. When it's raining, heavily rubber boots will work well especially if you're exploring the city on foot.
A regular pair of leather boots is also handy and will work better most times than rain boots. Always bring an umbrella with you, especially if you're sightseeing in London. It's even better if you bring waterproof shoes and high-length boots, as they can indeed help you make your travel cozier.
3. Personal Electronics
When you're traveling to London, personal electronic is one of the essentials you should include in your luggage. Always carry your phone everywhere and make sure to carry its charger too. It's also much better if you bring an MP3 player or laptop and remember to bring their chargers.
These are just a few ideas to get you started as you plan your trip to London. Another great tool is to use the cost-effective benefits that come with a self-storage companies in London if you're looking to leave your luggage for a week or longer, especially if your hotel is not able to store your luggage while you enjoy the sights of London.
There is nothing you cannot do in London, or you do not get in London. A visit to the city would give you the feel of life. Travel to London and feel the pleasure!!!