A guide to Turkey's welcoming fishing villages
Thursday, 1 November 2012 11:30 AM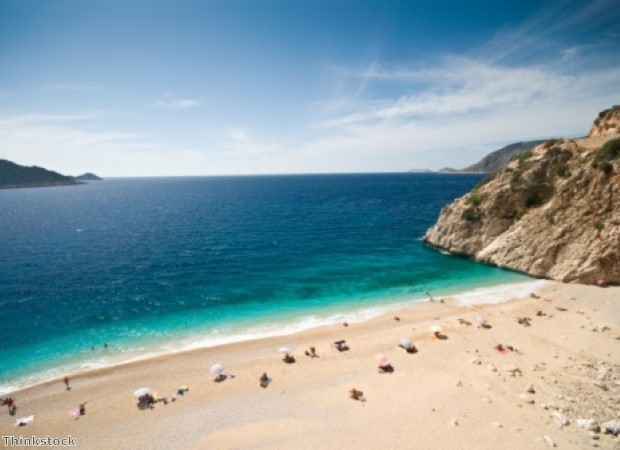 ---
If you're jetting off to Turkey for a holiday but want to avoid the crowded beach resorts, consider heading to one of the country's small fishing villages. That way you can enjoy the gorgeous seaside, fascinating history and a little peace and quiet too.
Here's a brief guide to some of the most picturesque destinations on the country's Turquoise Coast.
Selimiye
Selimiye has retained much of its character and charm and is still a working fishing village. Small white-washed houses line the harbour side and there are still several shipbuilders operating in the area who construct traditional vessels, known as gulets.
If all you want from your break is the chance to relax in the sunshine, enjoy some pleasant strolls and lounge on the beach, this is an excellent place to choose. There are two bays on either side of the village and a larger beach just a short distance away.
Selimiye is a popular choice among yachting enthusiasts, as this stretch of Turkey's coast is beautiful. You can hire a boat for the day if you fancy exploring for yourself, or simply enjoy the sight of the high-end yachts that drop their anchors in the bays.
You won't be disappointed by the food in Selimiye, either, especially if you are a fan of seafood. As you might expect, there are several excellent restaurants near the harbour where you can try some of the local catch.
Orhaniye
This is another peaceful, traditional fishing village, where strict guidance is in place to prevent it from becoming overdeveloped. As a result, you can expect plenty of quaint houses and smaller accommodation options, perfect if you're looking for something with a little more personality than the larger resorts.
One of the features that makes Orhaniye stand out is the vast sandbank that stretches across the bay, which you can walk across should you wish. There is also a large marina here, presenting another opportunity to head out on the sea in a yacht.
The restaurants in the town offer fresh seafood as well as traditional Turkish delicacies, while the Saturday market is the place to go if you want to pick up some fresh produce, such as olives, fruit, vegetables and cheese.
Turunc
Turunc is something of a hidden gem on the Turquoise Coast, as it is nestled at the foot of some hills, on the other side of the mountains from Icmeler. This is a great choice if you want to try some water sports as part of your package holiday in Turkey.
Scuba diving and snorkelling are popular water-based activities to have a go at in Turunc, as well as sailing. If you'd rather stay on dry land, there are plenty of opportunities for trekking, horse riding and fishing, so this is a good spot to choose if you're after a balance of activity and relaxation.
Kalkan
Kalkan is more like a small town than a village, but it has still retained its friendly atmosphere despite its larger size. It too boasts a marina, from where you can easily join a boat trip to visit one of the nearby bays.
The town itself is charming to discover, as it comprises numerous winding streets and alleys, all lined by white-washed houses with balconies adorned by colourful flowers. One of the other reasons to pick Kalkan as your base is its proximity to several stunning beaches, including Kalamar Bay and Kaputas Beach, where you can lie back on the sand and take a dip in their crystal-clear waters.