Top five museums and galleries to visit in Melbourne
Thursday, 1 September 2011 9:20 AM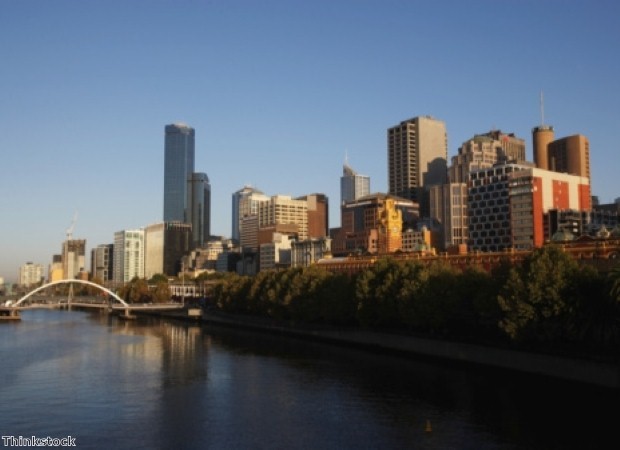 ---
If you are planning to catch cheap flights to Melbourne for a cultural holiday, you will find many museums and galleries to visit.
There are more than 100 galleries in this Australian metropolis and it may be particularly difficult to fit in all that you want to see during your stay. Most likely, you will have to catch even more flights to Melbourne airport in the future if you want to see them all.
To begin your holiday of culture, you should head to the Heide Museum of Modern Art, just 15 minutes outside of the Melbourne central business district. It was here that artists Arthur Boyd, Sidney Nolan and Albert Tucker – among many others – translated Australian modernism and you will definitely enjoy looking around the exhibition space's various collections.
The site itself is made up of 16 acres of gardens, buildings and sculpture parks, so you can enjoy art both indoors and out in the open air. Don't forget to take time out to have a look at the Albert & Barbara Tucker Gallery, the modernist building designed by McGlashan and Everist, the Victorian farmhouse – which is heritage-listed – and the Osage Orange Groves, as well as the Kitchen Garden and the Yarra frontage, which extends to the Heidelberg Artists' Trail.
Once you've had your fill here, move on to the National Gallery of Victoria. Established in 1861, this is the oldest public art gallery that can be found in Australia, with its exhibitions divided between two key sites – the Ian Potter Centre in Federation Square and NGV International on St Kilda Road, which features pieces from the gallery's 20,000 works of Australian art.
There is a Kids Space at NVG International so the entire family can get involved. Works from various exhibitions and collections are contained here and youngsters from the age of eight upwards can have fun exploring multimedia and discovering art, while enjoying a few hands-on activities.
Should you find yourself feeling peckish, there are several restaurants, such as The Crossbar Cafe and The Tea Room. Persimmon could be a good choice, however, with its Australian menu that serves up the best in seasonal produce.
There are also various public galleries that you can discover while in Melbourne, like the Bundoora Homestead Art Centre. This was built in 1899 and is now certified by the National Trust and registered by Heritage Victoria. The exhibition programme changes from time to time, with public lectures also put on occasionally. There is a licensed cafe that offers seasonal afternoon teas and light lunches.
You must also make sure you take in a few museums while on a Melbourne trip. Scienceworks could be a good place to start, as it is home to the Melbourne Planetarium.
Kids in particular might enjoy a day out here – there is a lightning room that puts on live shows involving a Tesla Coil that can generate two million volts of electricity, producing three-metre bolts of lightning. The Sportsworks attraction can also be found here, with more than 20 body-in and hands-on experiences, providing visitors with the ultimate in sporting challenges.
Scienceworks additionally houses Nitty Gritty Super City, designed specifically for youngsters aged between three and eight years old. Kids can work on their building skills in the construction zone, record a weather report, investigate a recycling factory or spend time in the exhibition cafe.
Adults may find the Immigration Museum more to their liking, as this is a gallery space dedicated to depicting the stories of all those who have travelled from around the world to migrate to Victoria. There are moving images, contemporary exhibits of memorabilia and interactive computer displays detailing the lives of those who moved to the state from the 1800s to the present day.
Sights to explore include a 17-metre replica of a ship from the 1840s, complete with as-real steerage classes, as well as a 1900s steamer and a 1950s ocean liner. Once at the museum, you could also go on the Golden Mile Heritage Trail, a walk that will take you past 80 buildings and other sights throughout Melbourne.
Melbourne really is a city with a cultural attraction for everyone, so why not plan your own holiday there today?