Top 5 winter sun city breaks
Saturday, 16 October 2010 12:00 AM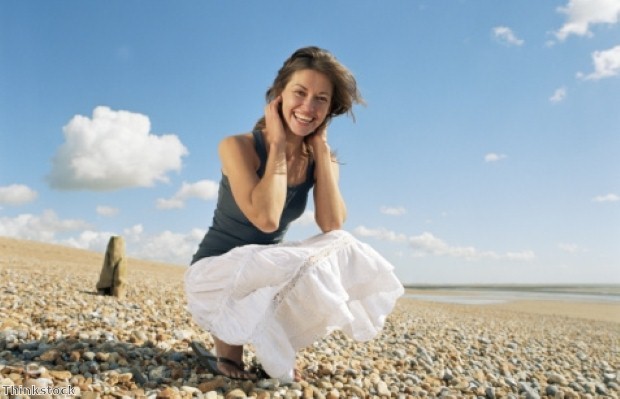 Escape the cold with a winter sun city break for a taste of urban culture and some much-needed vitamin D.
A city break doesn't have to mean giving up on some serious beach time – some of the world's greatest cities are ocean side – but it does give you a great chance to combine sightseeing and sunbathing into one hot holiday!
Here are Travelbite.co.uk's picks for the top five cities to grab some winter sun and urban culture:
Dubai
A city in the desert is never going to be short of sun. Winter is the best time of year to visit Dubai. The air conditioning is turned down and the city is transformed from an oppressive, sweltering suntrap into a warm and sunny destination. It's still warm enough to sunbathe, with temperatures hovering between 15C and 30C.
Plan to fill your days with trips to the beach, a sand dune safari, admiring the stunning architecture and, of course, shopping. Check out the gold market, splash around in Wild Wadi waterpark and visit the Burj al Arab, Dubai's world-famous seven-star hotel.
Marrakech
Winter doesn't necessarily mean hot temperatures in Marrakech so don't forget to pack a few extra layers, but the weather is perfect for meandering through the city's alleyways. Check into a riad, one of Marrakech's chic courtyard-style hotels, and get ready to haggle in the city's celebrated souks.
As the day draws to an end, stroll to the Djemaa el Fna, the heart of the old town, to join the crowds of people singing, drumming, trading, touting and snake charming, all while swathed in wreathes of smoke. Order a pot of Moroccan mint tea from one of the balconied bars surrounding the square to watch that sought-after sun set in a blaze of orange and pink.
Rio de Janeiro
Winter here, summer there. Simple. The best way to guarantee some winter sun is to head to the Southern Hemisphere. And where better than the world's party capital, Rio de Janeiro?
While your friends are shivering in their wellies in the UK, you'll be kicking through the sand on legendary beaches Casablanca and Copacabana, downing a few caipirinhas and taking in the world-class sights. If you're feeling brave, go hang gliding for heart-stopping views across the city and out to sea or visit in February to experience the city's renowned Carnaval.
Sydney
Another Southern Hemisphere gem, Australia's capital is something of a seaside playground when summer arrives. Hit the white-sand beaches lining the city's eastern shores to swim, sunbathe, play a spot of volleyball or surf. As a rule, you're never more than 30 minutes from a beach in Sydney, so it's dead easy to mix up some sun worshipping with urban culture.
Combine visits to museums, galleries, cathedrals and impressive architecture with time under the glorious blue skies in the Royal Botanical Gardens and, if you have time, the nearby Blue Mountains, a Unesco World Heritage Site.
Cairo
If you're lucky the temperatures will be heading into the 20s making winter the best time to explore this seething, sprawling chaotic city. It's not all that much fun to dive into the mass of humanity and donkey carts that crowd Cairo's streets in the height of summer, after all.
Winter is a much better time to explore the Egyptian capital's culture and architecture. In the evening, stroll along the Corniche next to a Nile twinkling with reflected lights. Make sure you spend at least one day visiting the Pyramids of Giza – the changing of the seasons doesn't mean much to monuments as ancient as these.
By Emma Field
Follow us @travelbite