Volunteer in a community abroad with Real Gap Experience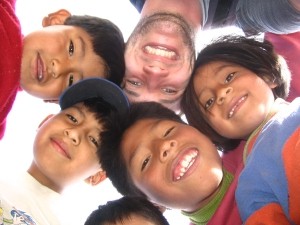 If you've always wanted to help communities in need overseas, there's no better time to volunteer abroad.
However, you may be wondering exactly how to go about planning this kind of time away. And it's here that Real Gap Experience can help – we send thousands of people around the world every year to fulfil their dream of volunteering.
Whether you want to spend a few weeks away or several months, we can arrange the perfect break to suit your requirements. And you can rest assured you'll be in good hands as our team of 40 advisers have all spent periods of time abroad during gap years or career breaks themselves.
What does community volunteering entail?
Offering help to a community can take many forms, whether you want to have a go at house-building in Costa Rica, teaching in Thailand, working at an orphanage in Moldova or helping care for wild animals in South Africa – you're sure to find something enlightening and rewarding in our repertoire.
If you're planning a gap year during your university studies or fancy a sabbatical from work, community volunteering really is a fantastic way of helping others and attaining real satisfaction from the work you do.
As well as helping people build skills, you'll have the chance to develop too, from learning to surf to establishing medical knowledge – we have a wide range of breaks where you can experience new cultures and adventures.
Some of our volunteering trips are set close to the beach, while others are based near intricate temples, so whether you're looking for a laidback trip or something more enlightening you can be sure we'll have the right gap experience for you.
If you want to visit a place where you can absorb an abundance of culture, explore beautiful landscapes and teach youngsters some lifelong skills, why not volunteer in Thailand? You're sure to find looking after some of the country's poorest children thoroughly rewarding.
You'll also have the chance to travel across this beautiful country and take in the historic temples, the sight of the northern mountains and the Gulf Islands, while the Thai-Cambodia border is just a few hours away.
There's no need to worry about airport transfers or accommodation as we can arrange all this for you, and during your stay you'll have a local coordinator to rely on if you have any questions or concerns.
Why choose Real Gap Experience?
Here at Real Gap Experience, we can offer you a tailored service that takes into account a range of factors to come up with your perfect trip.
You can be sure we'll have something to cater for you no matter where you'd like to go, when and how long for, and we include a range of activities in our itineraries so you can really get the most from your gap break abroad.
Select from around 35 countries to find your ideal destination and fulfill your dreams of having memorable experiences abroad.
Real Gap Experience is part of TUI Travel and a member of the ABTA. We are ATOL-backed for programmes that include flights so you can rest assured that you are dealing with a reputable company when you come to us.
If you'd like to make your gap year dreams a reality, call us on 01892 882 613 or email us via our website.
---