Secret London blog: My top 5 places in London
Monday, 3 June 2013 10:45 AM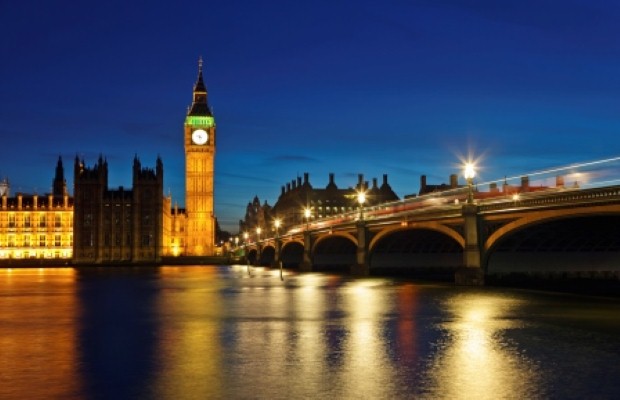 In Cat Hughes' final post for the Secret London travel blog, she picks out her top five places in London.
I have departed London for the time being; in fact I have left the UK altogether. I have moved over 3,000 miles away to the green and wild lands of western Canada. I have spent eight years living in the capital and I loved exploring its nooks and crannies, and sharing my discoveries with whomever would listen. Even in that time I've never managed to explore every inch of the city, and that is London's most appealing aspect – every area is different and it's forever changing.
Below are some of my favourite places in the city that I love to visit again and again, and I hope you will too.
The Zetter Townhouse
This is my absolute favourite cocktail bar, and I miss it terribly – they just don't do cocktails in Vancouver like they do in London. Behind a turquoise door in an unassuming Georgian townhouse is a warm, welcoming and quirky cocktail bar that is stuffed full of curios. Its cocktail list is just as interesting as the décor – with old fashioned favourites such as Bloody Mary and Gimlets. My personal favourite is Fig French 75, a Champagne cocktail with fig-infused cognac, lemon juice and sugar. The Zetter Townhouse is the perfect place to hide out on a rainy day or on a winter's night. The building is also small hotel with 13 unique rooms that feature Union Jack canopies and iPod docks. Visit www.thezettertownhouse.com. Check out Cat Hughes' hotel review of the Zetter Townhouse here!
French Bubbles
This sells two of my favourite things – champagne and cheese. Hidden on a side-street not far from the Lyceum Theatre is French Bubbles, a cute little deli-come-café. Here you can sip on champagne while eating an assortment of French and English cheese – my idea of heaven! The owners, Maud Fierobe and Stefano Frigerio, are knowledgeable and passionate about champagne and food. The service is excellent, their staff are just as knowledgeable, and their trays of cheese and cured meats are to die for. Visit www.frenchbubbles.co.uk
Richmond Park
I am a country girl at heart. I grew up in the country and one day I will return to live there. Whenever I needed my country fix, and I couldn't get out of the London, I would to get on the train and head to Richmond Park. I loved seeing the fallow and red deer grazing on the open grasslands, or hiding in the woods when it would rain. I have also ridden on horseback around the park many times, and it's the best way to see it. However, my favourite thing about the park – if you look in the right direction – is that you can see nothing but trees and open sky for miles. For a second or two you could pretend you are no longer in London – until an aeroplane heading to Heathrow would fly overhead, breaking the tranquillity. Even so this is still one of my favourite places in London; it is also one of the largest and most 'wild' open spaces the city has to offer.
Battersea Mess and Music Hall
The Mess and Music Hall was my local when I lived in Clapham Junction. It's a large pub just off Lavender Hill, full of quirky décor, micro-brewery beers on tap – and it does a great pub quiz. The pub's menu is a little different from most – its dishes include game as well as pub favourites such as burgers. The food can be somewhat pricey. Mess and Music Hall used to be the Clapham branch of Jongleurs comedy club, and the bar has kept the comedy tradition going with regular comedy nights. You can also take a swing class and watch cabaret at the pub. Visit www.batterseamessandmusichall.com
Shore leave
Shore leave is a sailor's party held in various venues throughout London. I have always has an enormous amount of fun at this event. There is a mix of jazz, folk, cabaret and burlesque acts, as well as the sea shanties. Sometimes they even have a game of tug-of-war, and of course there is plenty of rum. Visit www.shoreleave.co.uk
By Cat Hughes
Many thanks to Cat for blogging for us for the past few years! She has become a fountain of knowledge on all things London, but we wish her the best of luck for the future in Canada! Read all her posts here.