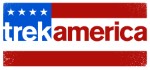 Costa Rica, Mexico or both for your next adventure holiday?
Friday, 11 March 2011 12:00 AM
---
If you love adventure holidays you are sure to be keen to spend your next break in the Americas. Canada and the USA are perhaps the best known destinations for intrepid tourists, but you may also find the right kind of holiday if you look at the attractions of Mexico and Costa Rica.
The vast country of Mexico has a variety of different landscapes ideal for trekking, along with historic landmarks to discover and beautiful stretches of coastline, making it perfect for outdoor breaks.
Perhaps the ultimate in adventure holidays in Mexico are coast-to-coast journeys that will allow you and your companions to experience everything the country has to offer.
Begin your trek in the relaxed coastal resort of Cancun and you will be able to enjoy beaches and water sports, before setting off on the adventure of a lifetime.
Your trek across Mexico should take you to a number of important historic sites, including the ruins of Chichen Itza. The largest pre-Columbian archaeological site in the country, Chichen Itza is believed to have been a key city in the Mayan civilisation.
It was abandoned hundreds of years ago, but the ruins will give you an impression of just how impressive the city must have looked in its prime. Buildings such as the vast step pyramid, El Castillo, and the Great Ball Court will give you an idea of how advanced Chichen Itza was for its time.
You will also want to take in the ruins of the lost city of Palenque, which have been uncovered after being hidden by the jungle for hundreds of years, and the mountain-top archaeological site at Monte Alban.
Water is likely to play a major role in your adventure holiday in Mexico, with a boat tour through the giant waterfalls of the Sumidero Canyon and a trip down the river to discover the Yaxchilan ruins guaranteed to be highlights.
And having also spent some time enjoying a little Mexican culture during overnight stops in traditional towns and cities, you can wile away hours relaxing on the beach or learning to surf in the Pacific coast resort of Puerto Escondido.
Choose Costa Rica for your adventure holiday and you will have a very different experience. The Central American country has some stunning coastal areas, while inland you will discover active volcanoes and dense rainforests.
Your Costa Rica adventures are sure to take you to some of the country's 46 national parks, which have helped to preserve the cloud and rainforest, maintaining the natural habitat of thousands of species.
Arenal Volcano National Park is a must-visit destination during your time in Costa Rica. The forested areas of the park are perfect for trekking, as the paths will take you to spectacular waterfalls and spots where you can see some exotic wildlife. There are also opportunities for zip-line tours above the cloud forest canopy, river rafting, mountain biking, kayaking and fishing expeditions.
But the main attraction of Arenal is the volcano itself. Locals thought it was dormant until a huge eruption in 1968 and it has been active ever since. There are small eruptions every hour and if you choose to camp in the park, you will be treated to the spectacular sight of molten lava being propelled into the night sky.
It is also well worth exploring Manuel Antonio National Park, which is located on the Pacific coast. Here you can enjoy relaxing on the beach, exploring the sea caves and trekking through the rainforest.
Manuel Antonio is also a paradise for wildlife lovers, as you can expect to see mantled howler and white headed capuchin monkeys, sloths, iguanas and basilisks. There are also more than 180 species of bird in the park, including toucans, motmots, vultures and parakeets.
If you are undecided about which part of Latin America to travel to on your next adventure holiday, it is well worth looking at packages that involve visiting more than one country.
While exploring Mexico, you may well want to cross the border into neighbouring Guatemala to trek through the jungle to the stunning Mayan ruins at Tikal. Alternatively you could combine exploring Costa Rica with a trip to see the beautiful coastline and exotic marine life of Panama.
The varied terrain and rich history of Central America means the choice of places to visit on an adventure holiday is almost endless.